5 Ways to Better Your Thrifting Game

4

min read
Get ready. Get set. Thrift!
By: Asher T.
Thrifting has become a huge trend. But what is it? Let me explain.
Thrifting is shopping at second-hand clothing stores. Typically, the clothes capture classic looks from the past (think oversized shirts with pop art prints and bright-coloured faded baseball jackets).
This trend initially came about as an environmentally-friendly alternative to fast fashion. These upcycled clothes are often sold at affordable prices, which is another plus for youths!
Nowadays, thrifting has become a means of upgrading your personal style. Here are 5 tips to thrifting that will help you snag the best deals and look dripping!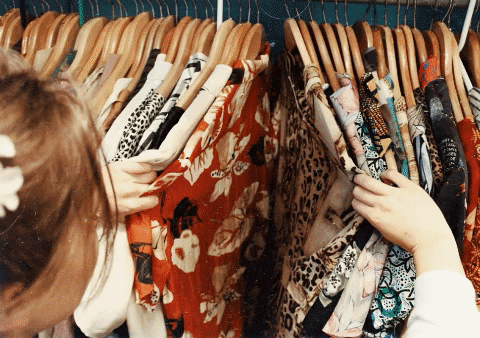 ---
Tip #1: Be fast!
In a thrift shop, you will see many others just as excited as you to choose the right outfit. Since many of these clothes are sold at great prices, you need to be fast to get the best deals! Rifle through the racks to find the clothes you want and take them out. Once you have a number of items with you, choose which ones you really want (or you can just buy them all!).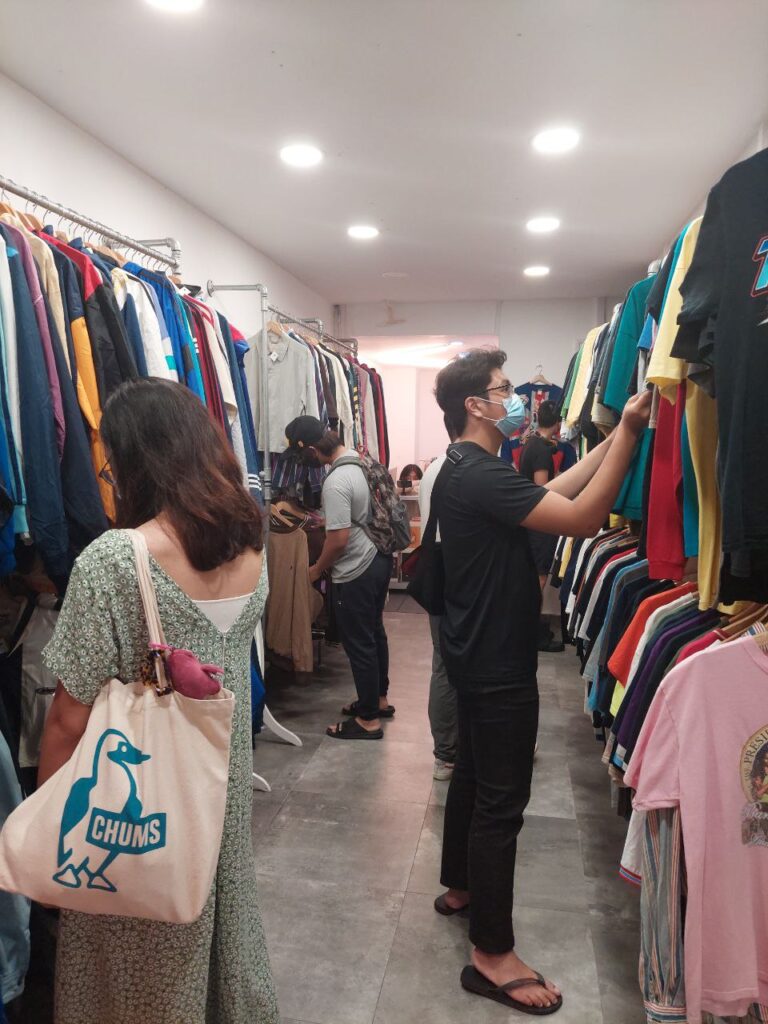 ---
Tip #2: Combine bright colours with neutrals
Style tip: match neutral tones with bright colours. For example, purple and khaki, where the purple stands out against the khaki!
Need more inspiration on colour matching? This article breaks it down to the basics!
---
Tip #3: Quality over quantity
Since these clothes are pre-loved, they may not be in the best condition. Be sure to check that your lovely outfits are not tattered (unless of course, you are going for a certain look. You do you!). Check for pilling and loose threads, which may damage your clothes further.
---
Tip #4: The more, the merrier!
What is thrifting without friends? Your friends are there to help you put together your favourite outfit, and they know you best. Not only can they give you one-of-a-kind style advice, but you can also make memories by dressing up and taking photos of all your outfits – the good, the bad, and the ridiculous. At the end of the day, treat your friends to bubble tea as a thank-you for coming along!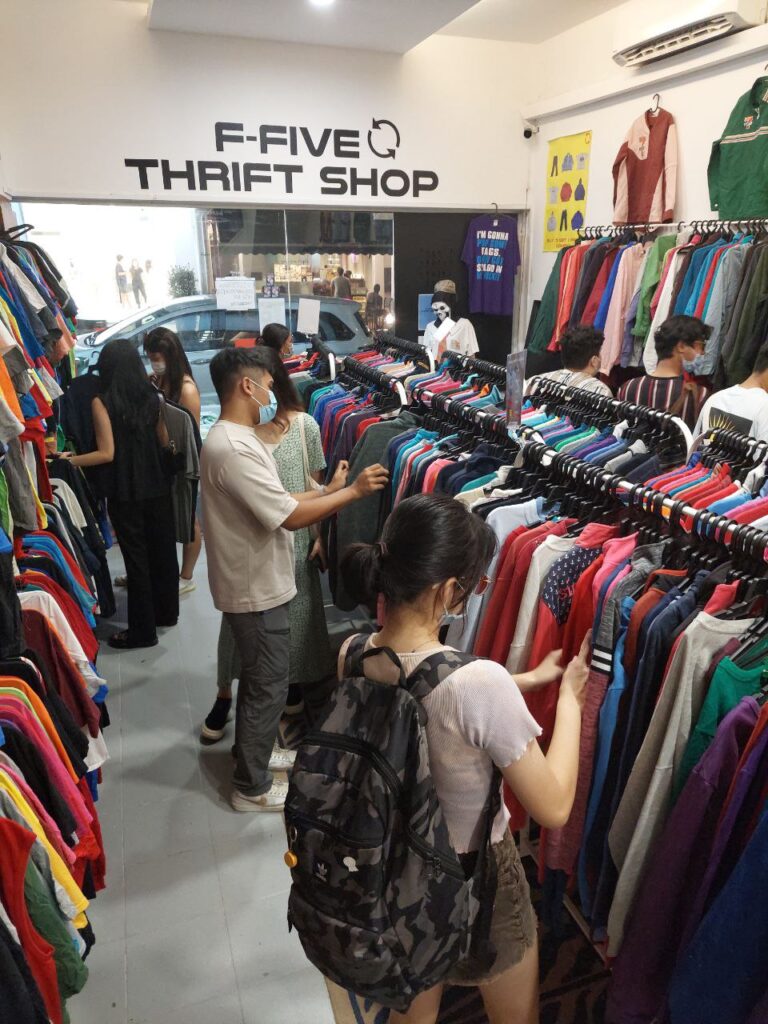 ---
Tip #5: Share your photos with your friends.
You have done your thrifting, and now it is time to show your friends! Share your thrifted fits on Tiktok, Instagram, or BeReal, and watch the compliments roll in. You deserve it for all the day's work. But most importantly, if you like what you have chosen, then that is good enough.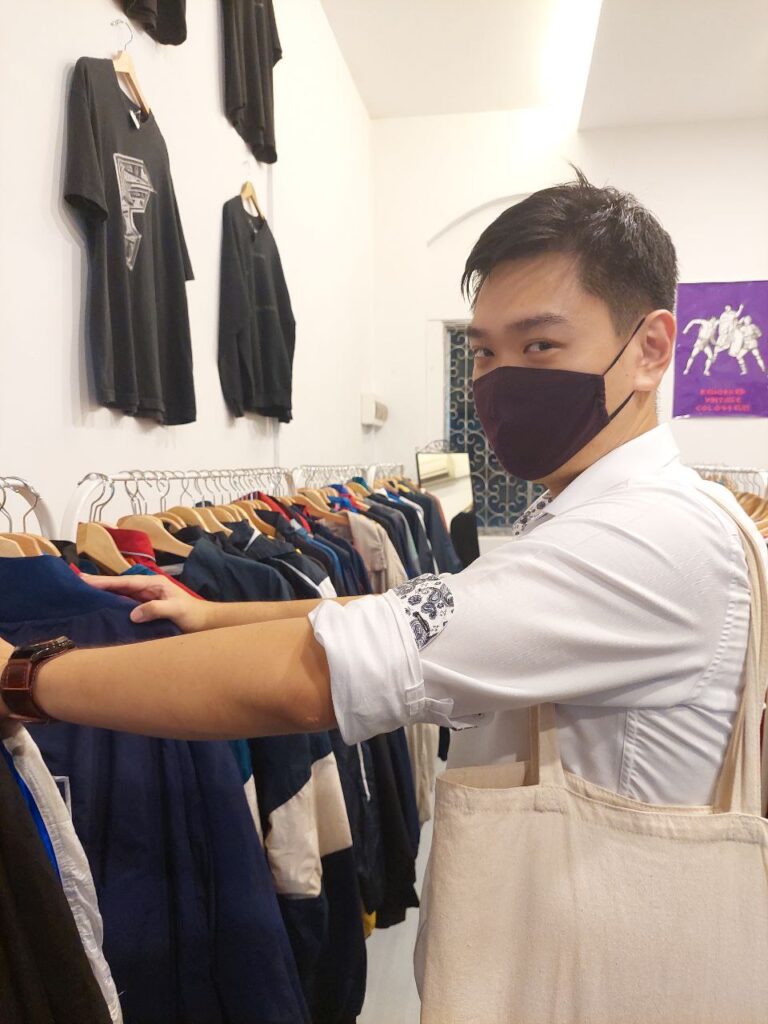 If you need some ideas on where you could thrift, then check out this article for some of the best thrift shops in Singapore! Some of them even have online stores!
Hopefully, these tips will help you step up your thrifting game! The next time the writer sees you, you will look ready to slay in your thrifted outfits!