Academic Excellence: Homegrown Leaders Produce Outstanding Results

1

min read
By: Gloria Teo & Charmaine Lim

Gloria: Charmaine and I grew up in church. Since we were 13 years old, we learnt principles such as "Create winning habits", and "If we fail to plan, we plan to fail." Because of that, I managed to find a system of success in my studies, and I won the Most Improved Student award for my 'O' Level Examinations! Now, I've graduated from Temasek Polytechnic and received a full teaching scholarship to study in the National Institute of Education.
Charmaine: We also appreciate the positive study environment in church.
In Junior College, it helped so much to have a group of friends in church to study for the 'A' Level Examinations with!
We encouraged each other and completed the 20-hour study requirement together every week.  In the end, I was awarded a scholarship to pursue a double degree in Singapore Management University. Beyond just academic success, Gloria and I were also trained in our skills in church! We are both leaders in the Media Department, where we help to ensure that the operations of the weekend services run smoothly.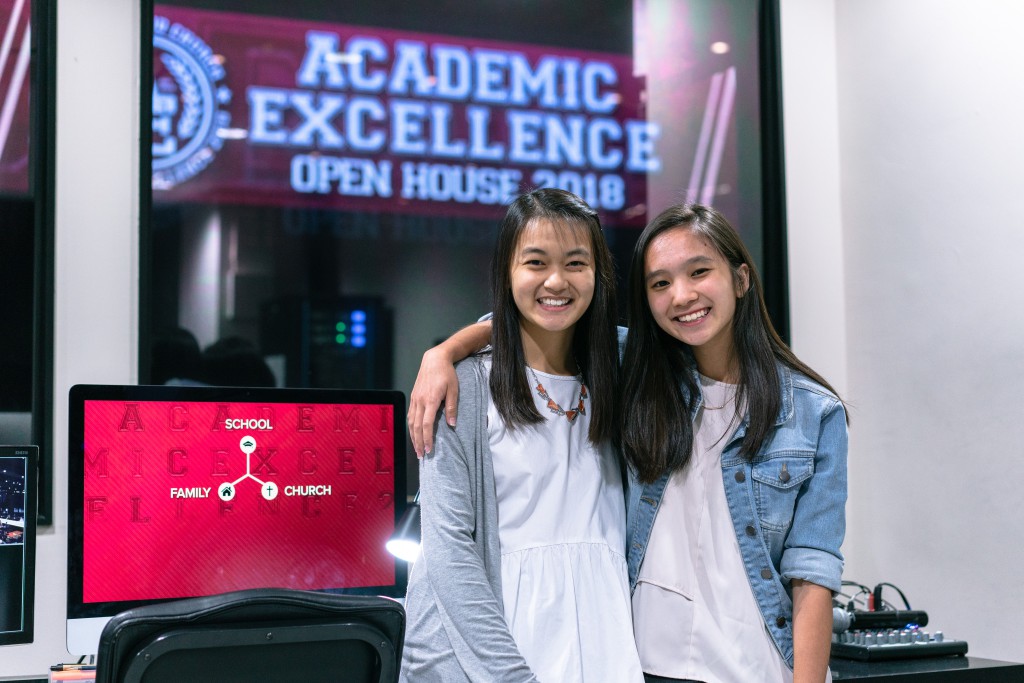 —
Find out more about the Heart of God Church Academic Excellence programme, click here.