A Nurses' Day Story: Standing Between The Living and the Dead

6

min read
Singapore celebrates Nurses' Day on 1 August every year. This year, HOGC member and nurse, Adeline, shares her story.
By Adeline S.
As a nurse in the COVID-19 wards, I wear an N95 mask to work every day but carry N1648 on my heart. N1648 is code for Numbers 16:48, a Bible verse that my pastors, Pastor How and Pastor Lia, prayed over all of us medical professionals in Heart of God Church. Imagine my surprise when it turned up as the title of a Channel 8 News article I was interviewed for!
Numbers 16:48 (MSG)
… He stood there between the living and the dead and stopped the plague.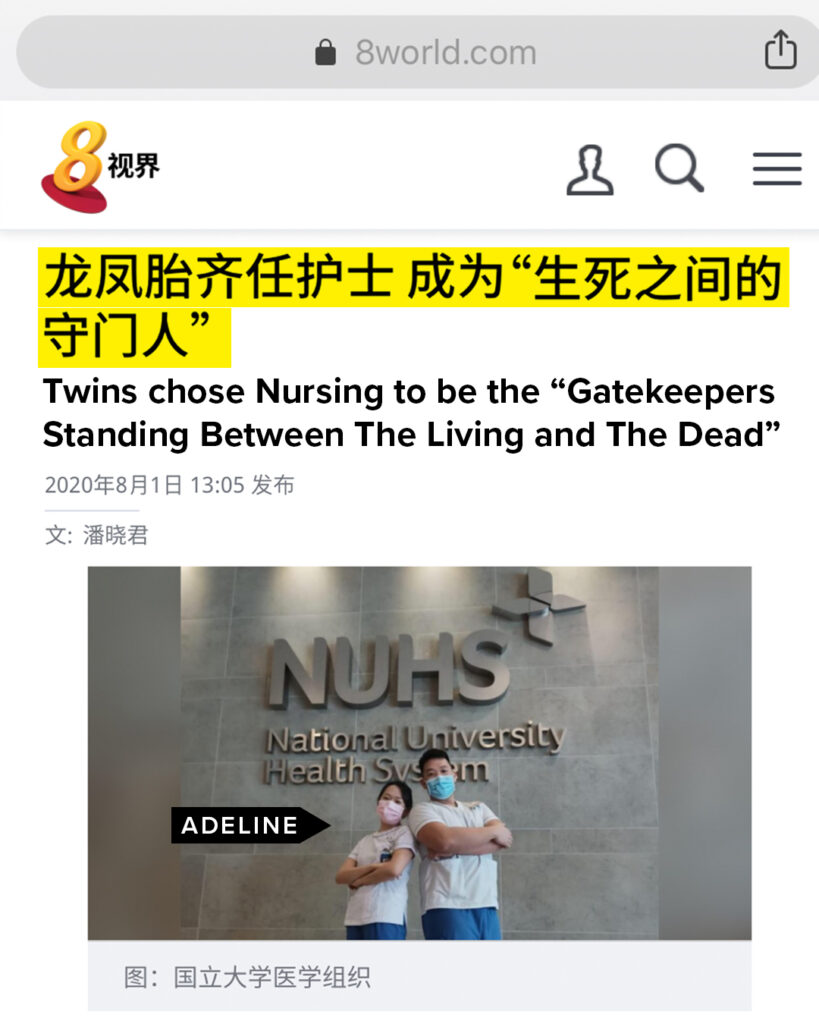 This Nurses' Day, my twin brother and I (we both happen to be nurses) had the chance to share our story with Channel 8 News. The opportunity came out of the blue, but as a Christian, I knew it was from God!
While I was preparing for the interview, I asked God how I could use this opportunity to address the stigma surrounding nursing and male nurses and bring elements of my faith into the interview. That was when God reminded me of the verse on this tumbler that my pastors and church gave me when the COVID-19 pandemic started.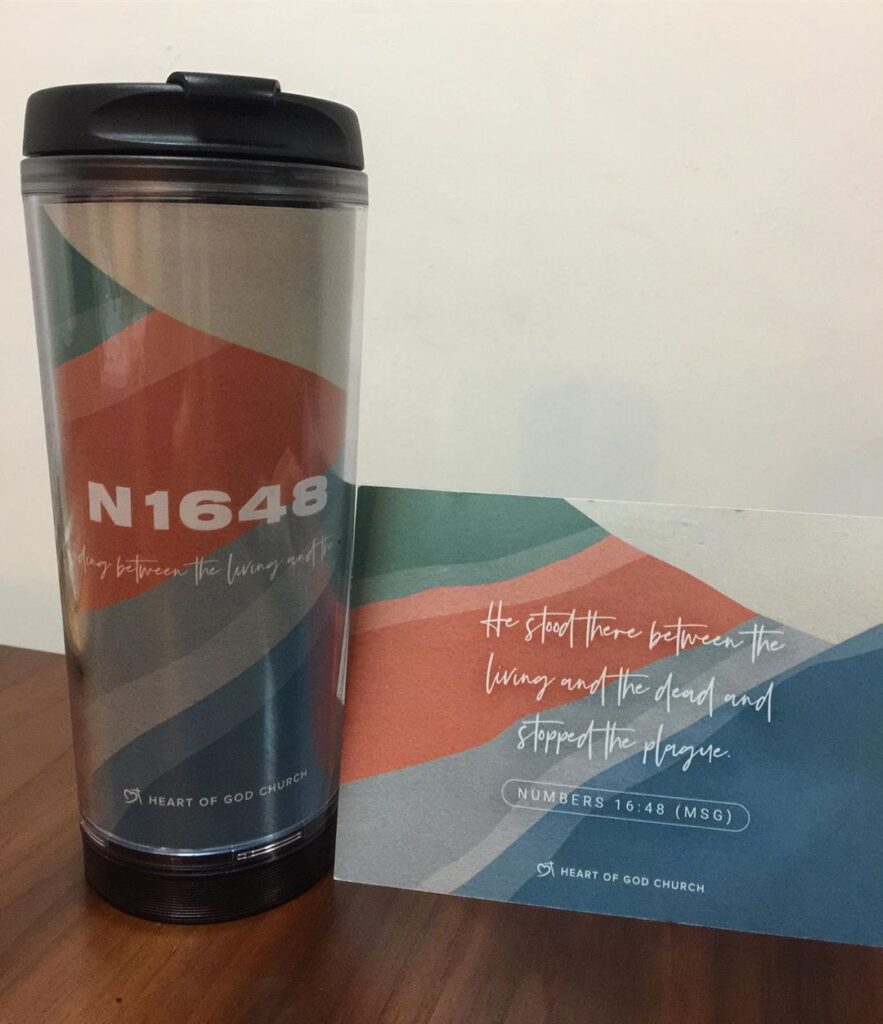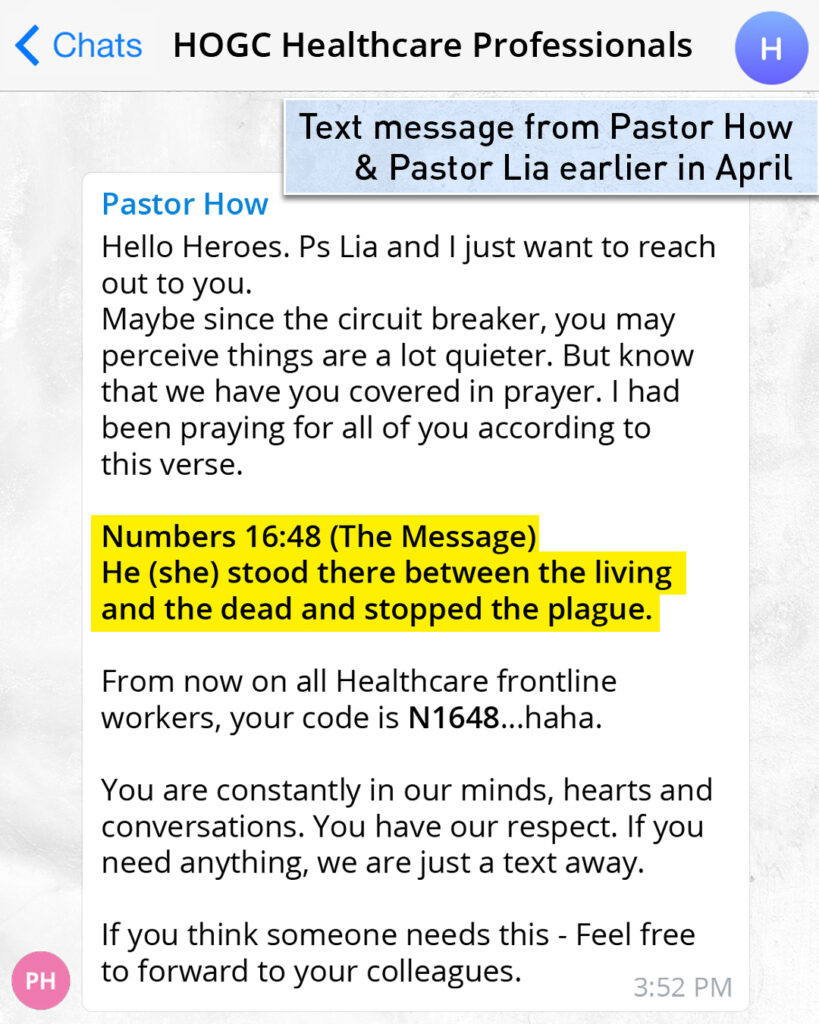 Inspired by the verse, I shared with the reporter that as nurses, we play a part in standing between the living and the dead. It is my conviction that we can bring faith, hope and love to people through our occupation.
Imagine my shock when a portion of the verse ended up as the title of the article! I was just so touched. I know that this article will inspire many more – especially those in the healthcare sector. Click HERE for the full article.
P.S. The interview was conducted entirely in English because my brother and I can't speak fluent Mandarin. So if you are like me, here's a translation of the Channel 8 News article below!
Twins Chose Nursing to be the "Gatekeepers Standing Between The Living and The Dead"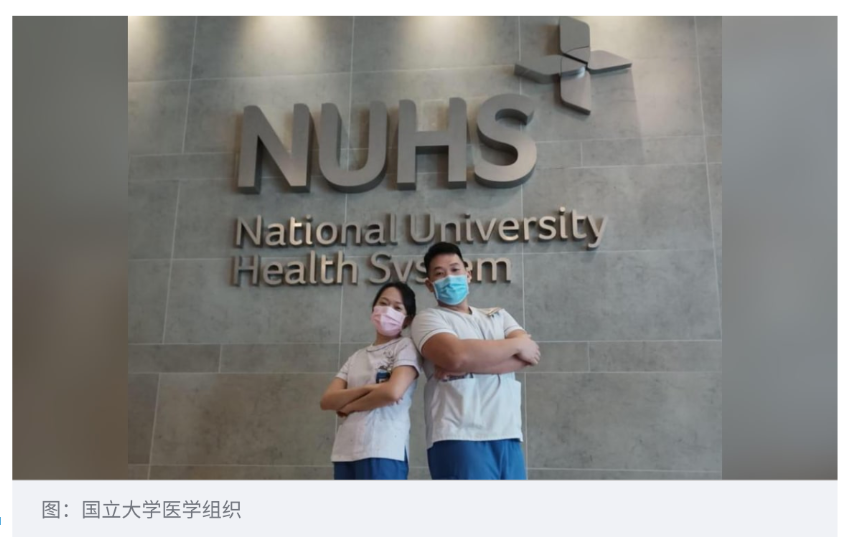 26-year-old Alvin originally wanted to pursue culinary arts. But after much persuasion and encouragement from his twin sister, he decided to take up nursing with her so they could be the "gatekeepers standing between the living and the dead".
When interviewed by Channel 8 News, Adeline, who is currently working at the National University Hospital (NUH) with her twin brother, said that she loves biology and enjoys taking care of people. Meanwhile, her brother is compassionate and loves interacting with people. She felt that there was a lack of male nurses and that this job was perfect for her brother. So, she convinced him to pursue nursing with her.
Her brother initially resisted the idea
Alvin admitted that he resisted the idea at first as most people think that nursing is a female-dominated industry. However, his sister showed him videos of male nurses from other countries, which then piqued his interest.
"I've always been rather active since I was young, and she gave me a different perspective. As nurses, we face different challenges every day. You get to see and do what others can't, such as Cardiopulmonary Resuscitation (CPR) and Thoracostomy. You don't get to witness these things every day."
Intrigued, he enrolled in nursing school. Through the process, he became sure that nursing was a career he wanted to pursue.
Meanwhile, he is still passionate about cooking. "If I were to become a chef, I would make sure that people are well-nourished. As a nurse, we are doing the same thing. The only difference is that we take care of patients."
Dad's surgery impacted their decision to join nursing
Alvin shared that their dad's surgery had influenced their decision to choose nursing as a career.
Their father had previously gone for an operation to remove a lump on his neck. At that time, they were worried and unsure if it was cancer. "We were there when they removed the lump. The nurses comforted us and explained to us what was happening."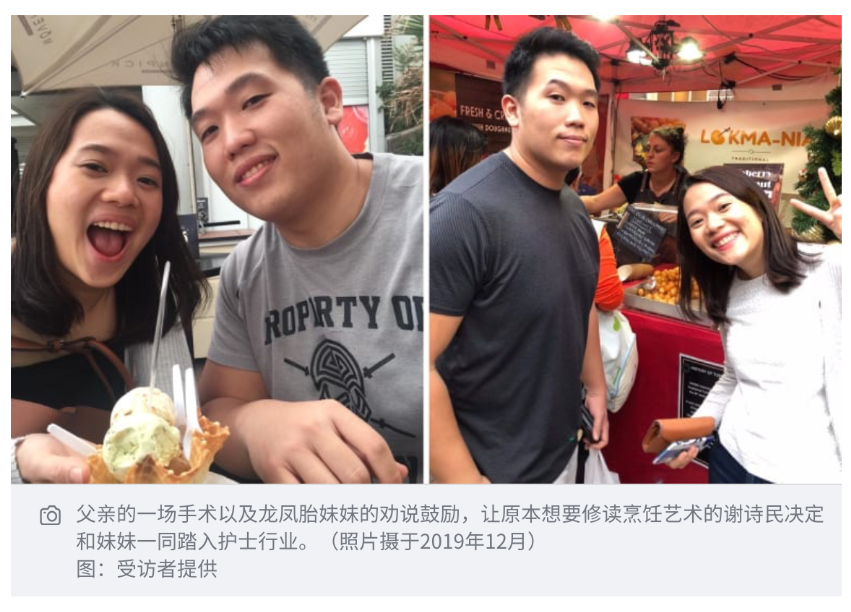 The pair of siblings joined nursing in 2016 and are now in their 4th year. Alvin is currently working in the neurology ward, taking care of patients who have suffered from strokes or neurological issues. He assists them with their daily activities and medication. Additionally, he also assists doctors with lumbar puncture and other surgeries.
When asked about some unforgettable experiences, he spoke of seeing his patients through their recovery process and working with fellow nurses. "Every patient leaves a lasting impression. Patients come and go but those who work with you are like family. They go through obstacles with you."
Making patients feel at home
The pair of siblings also described nurses as the "gatekeepers standing between the living and the dead". Adeline shared, "When a patient collapses due to a sudden heart attack, nurses like us who are next to them are the first responders. We get to save people and change their lives. To us, this makes nursing even more special."
Adeline currently works in one of the COVID-19 wards, taking care of suspected and confirmed COVID-19 patients. Together with a team of nurses and doctors, she would also help elderly patients stay in touch with their families.
She pointed out that the elderly in these wards usually live with their families. So, being isolated in quarantine wards might leave them fearful and homesick.
Adeline would help some of the elderly patients contact their families or encourage their loved ones to prepare some home-cooked meals for them. "With that, though they are not staying at home, it helps to make them feel more at home here."
She shared that patients and their loved ones are grateful. "Sometimes, when the families hear the patient's voice, they feel relieved. That assurance makes a huge difference."
You May Also Like