Heart of God Church x Singapore Police Force Collab

4

min read
We now have a team of TOPSIS-trained staff and volunteers. 💪🏻
---
As a church for young people, we take safety seriously. Heart of God Church (HOGC) has been working with the Singapore Police Force (SPF) to train our Safety & Security Team and volunteers who frequently interact with visitors. The training adopts SPF's Threat-Oriented Person Screening Integrated System (TOPSIS), which is a security enhancement programme for identifying potential threats and suspicious persons. In fact, our government uses TOPSIS at border checkpoints. 
HOGC had sent a first batch of leaders in our Safety & Security Team for TOPSIS training with SPF, where they became certified TOPSIS trainers themselves.
Since then,  HOGC has continued to partner with the SPF to develop training materials for HOGC volunteers to meet the specific security needs of our church. After months of hard work, they launched HOGC's first-ever TOPSIS training in May.
---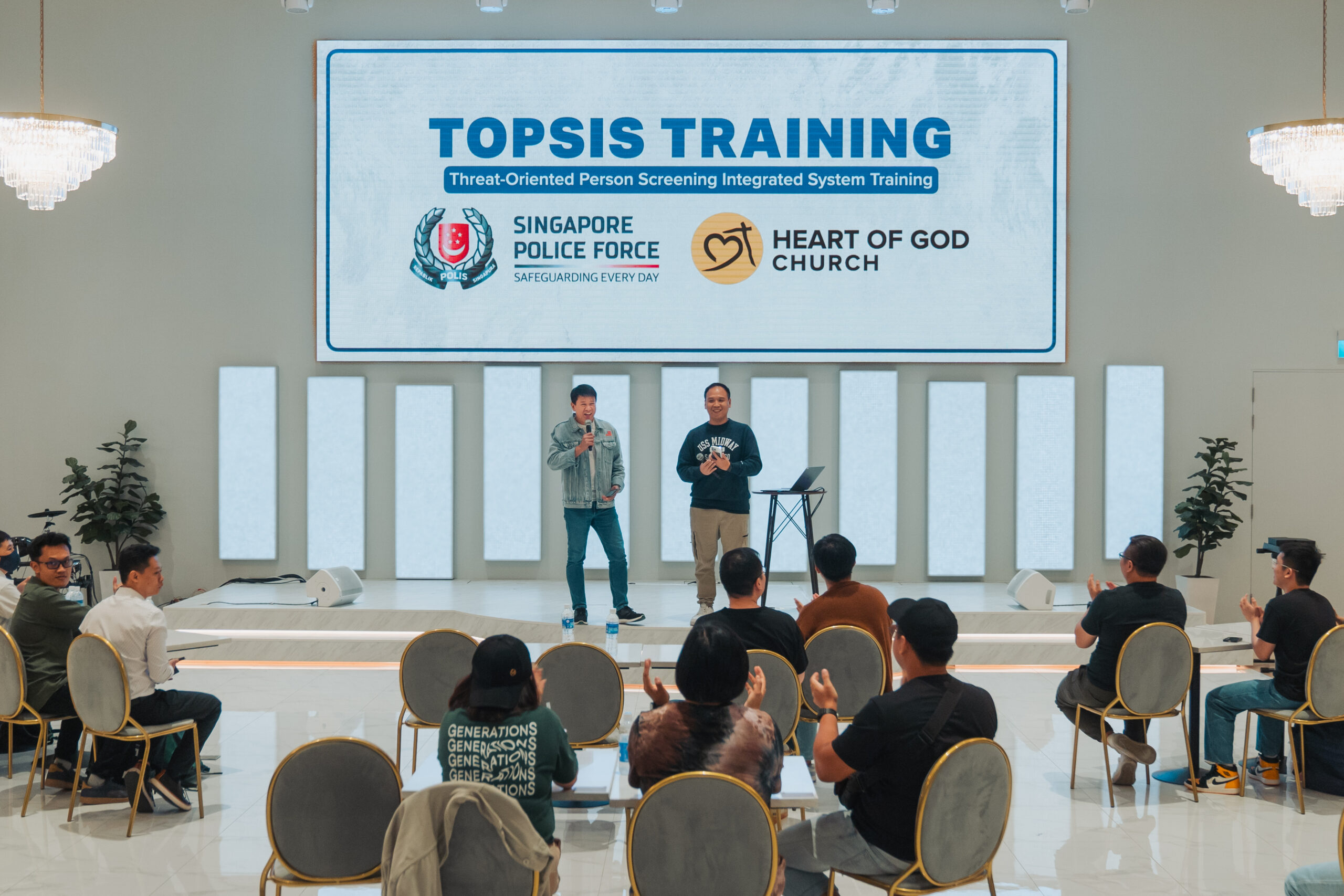 Our TOPSIS-trained key leaders conducted the training with our frontline volunteers over two weekends.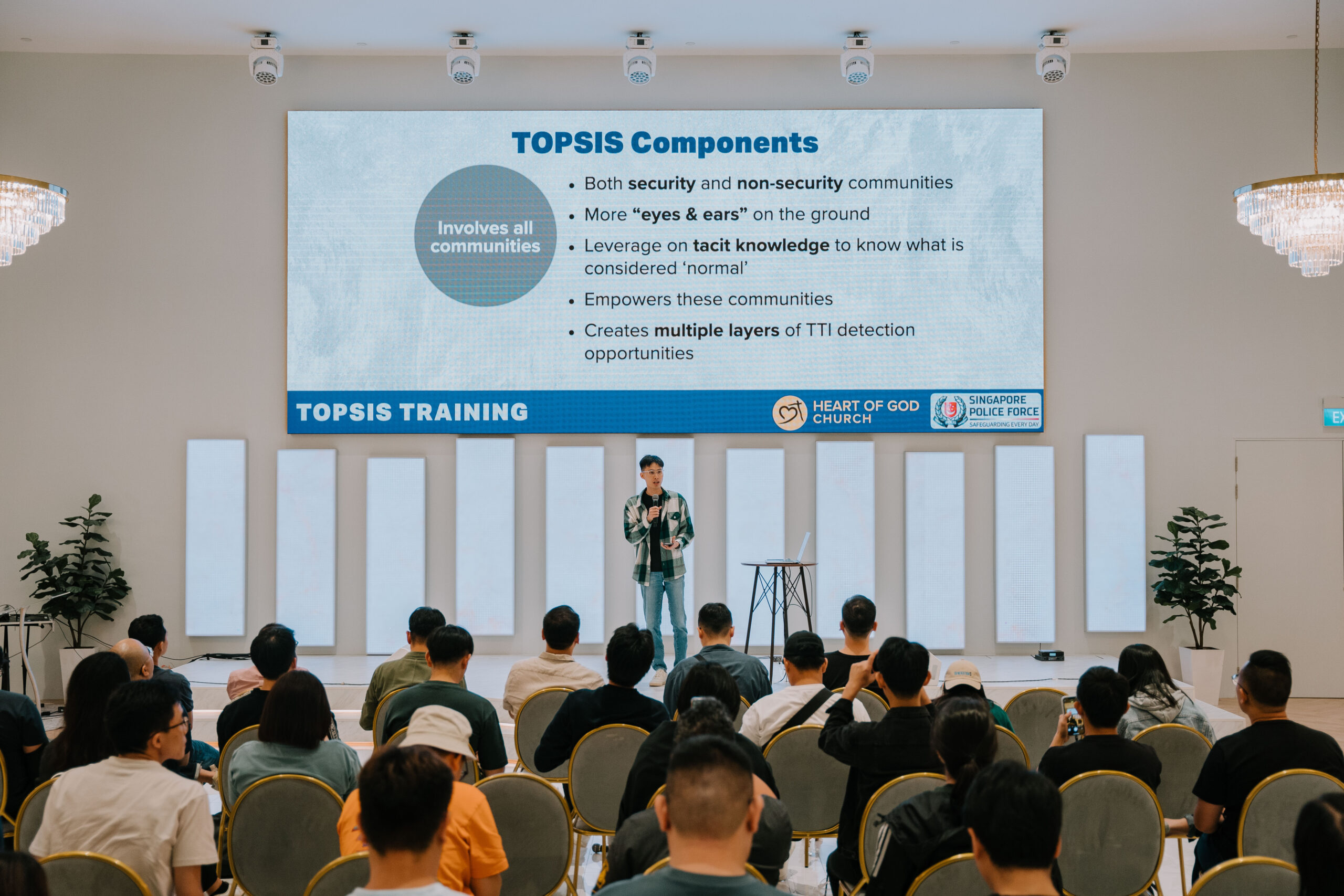 ---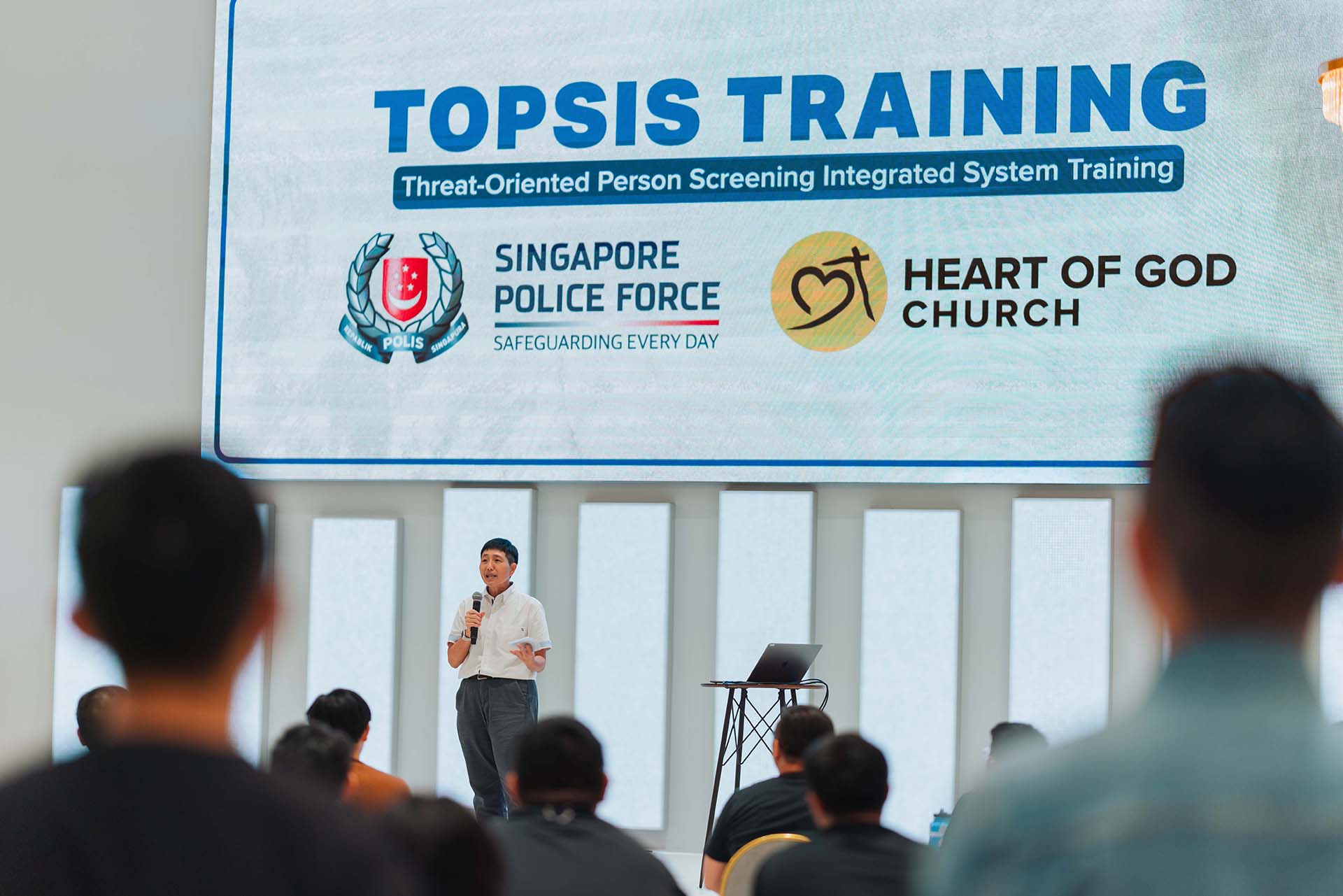 ---
With TOPSIS, our team learnt to identify potential threats while still serving an excellent guest experience to our members and visitors.
The volunteers were taught how to recognise suspicious personnel and activity, and the best approaches to resolve situations. They even got to apply their learnings through practical discussions and role-play activities.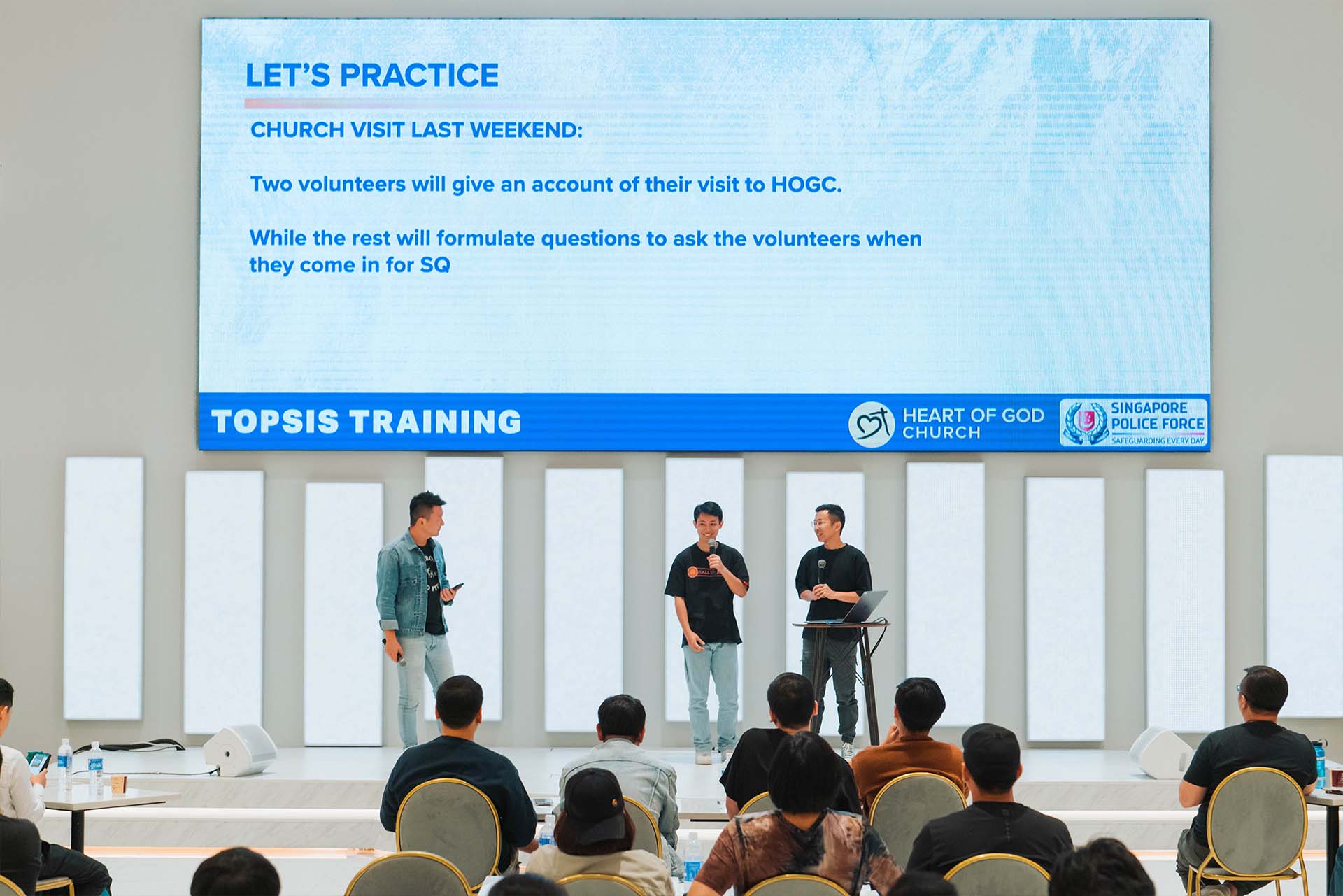 HOGC volunteers immersed themselves in a practical and engaging training!
---
---
The beauty of TOPSIS is that it complements and reinforces our existing HOGC security training, infrastructure, youth policies, and technologies. With this additional training, our volunteers have been further equipped to serve as our eyes and ears on the ground, week in and week out, with more to come!
You May Also Like