Day 0 Recap: Strong Church Conference Hong Kong

2

min read
By Pamela L.
Today, all 212 team members of the Strong Church Conference Hong Kong 2019 set off from Singapore in five different flight paths. From as early as 6:35 am, all the way to the last flight at 12:55 pm, teams landed in Hong Kong to begin the day's work of setting up the conference.
Months, weeks and days of preparation came down to the final hours before Day 1 of the conference. Each ministry made their final preparations, from the worship team in soundcheck to the service ops making sure everything was running smoothly. Missions teams also scouted the neighbourhood for the daily essentials and food options, so that everyone would be well-taken care of during this trip.
By the evening, the teams gathered at the Southorn Stadium for set-up, taking on different roles from arranging chairs to cleaning the venue or just finding different ways to support the various ministries. At the end of the day, Pastor How and Pastor Lia gathered the entire team to encourage everyone before the start of the conference, setting the tone for the next days ahead.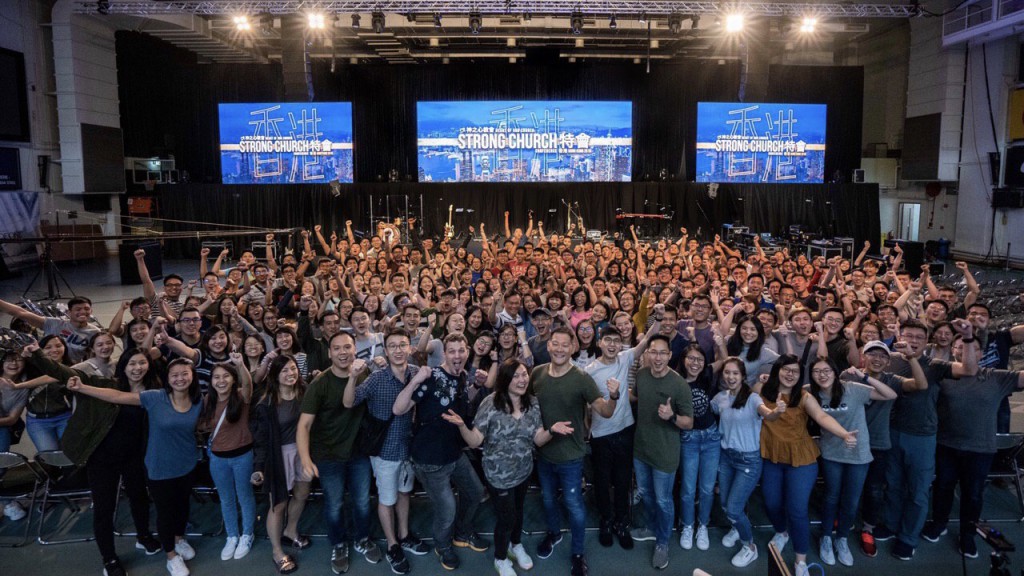 Follow the journey:
06.35 Day 0 begins with flight path 1 leaving for Hong Kong. A team flew in advance the day before to make sure the sound would be in order for a venue set-up that we are building from scratch just for the conference.
7.00 An advanced party of four commences set up at the conference venue in Hong Kong
08.00 Flight path 2 departs from Singapore en route to Hong Kong.
09.50 Flight path 3 departs.
10.00 Flight path 4 departs.
12.00 onwards
Some Missions team started the set-up of various aspects of the conference, such as scouting for daily food options, settling tonight's dinner.
12.55 The last team, flight path 5, departs.
13.00 Our Media Team joins the advanced party in setting up the media at the conference venue
14.30 The Worship Team begins set-up at the venue
17.05 All five teams arrive in Hong Kong as the set-up of the conference venue goes into full swing
20.30 The entire Missions Team gathered for a briefing with team leaders, Megan, Ee Loo and Regine. Each of the different departments sharing their plans for the week ahead.
21.00
The whole team gathered with Pastor How and Pastor Lia for a general briefing and a team huddle, as well as a security briefing to ensure everyone's safety throughout the conference.
23.30
Representatives of the different departments gather for an Events Meeting. They run through the details of Day 1 at Strong Church Conference Hong Kong before calling it a night.