The Real Stars of HOGC: Unseen, Unheard, Unsung

2

min read
By Daniel L.
The heroes of the Building Maintenance (BM) Ministry bring life to HOGC by creating a world-class environment. Today, we join them to find out what they do, and why.
The day begins at 10 am sharp. No one is late. Everyone is eager, ready, and prayed up.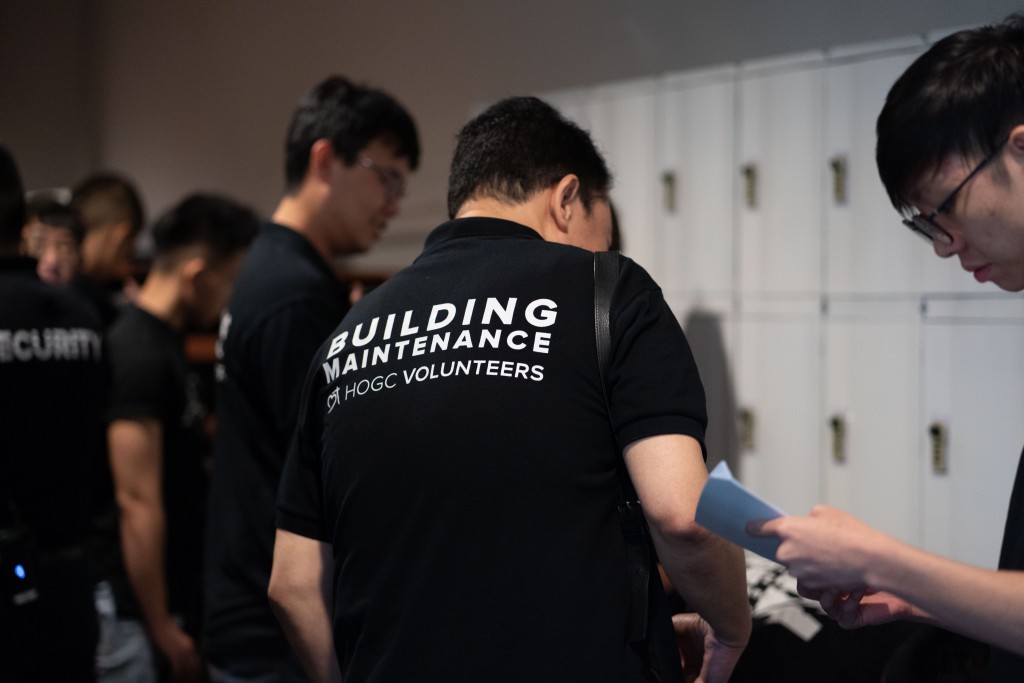 Our Building Maintenance crew arrive, ready for the day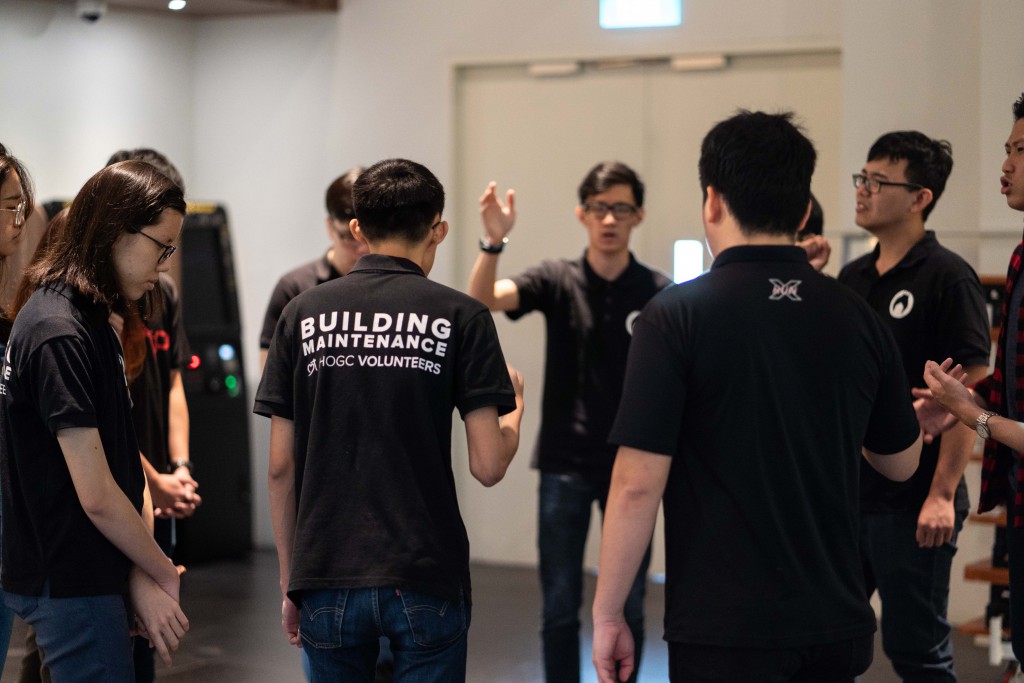 The team gathering to pray before their duty
The team comprises of volunteers from all walks of life – from working professionals to university undergraduates, and even secondary school students. The youngest volunteer – Norris, is only 14!
A quick briefing and everyone is off! Each volunteer knows exactly what to do and where to clean.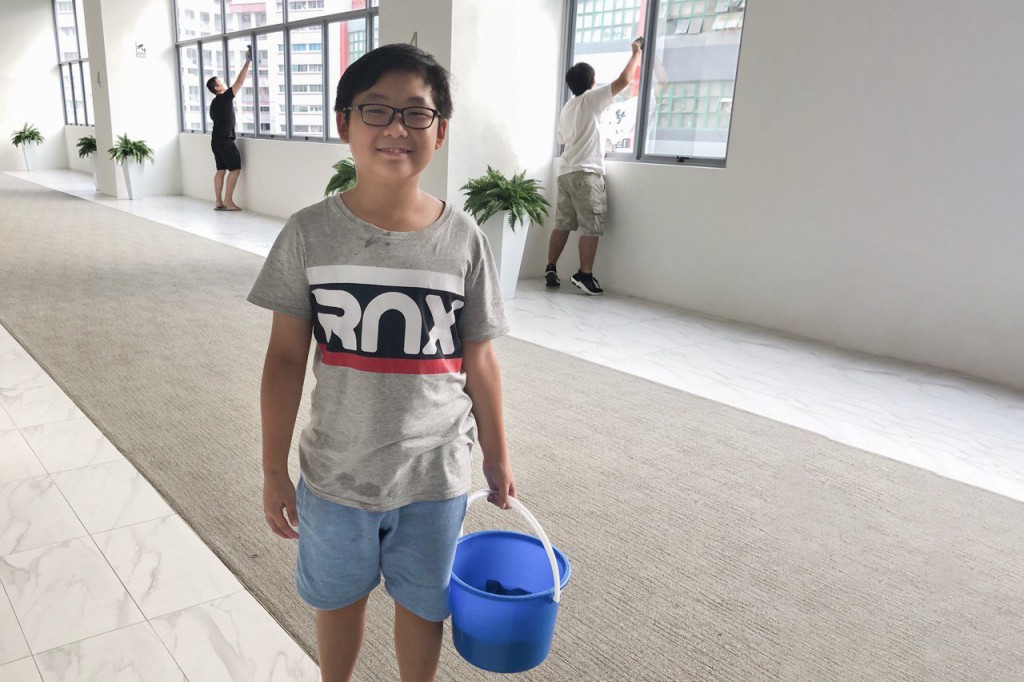 14-year-old Norris on duty
In HOGC, the toilets run on a touch-free system. Yet, the crew cleans and sanitises every detail – from the sink taps to the flushing system, and even the ledge in front of the urinals. They leave every corner spotless and every surface shining.
Out in the atrium, another team meticulously cleans the area where we all hang out. From the sofas to the charging stations, and even the fire extinguishers, nothing is missed out!
Throughout the day, routine checks are conducted every 15 minutes.
It is no coincidence that the trash bins are never full, the toilets never choked, and the mirrors never smeared!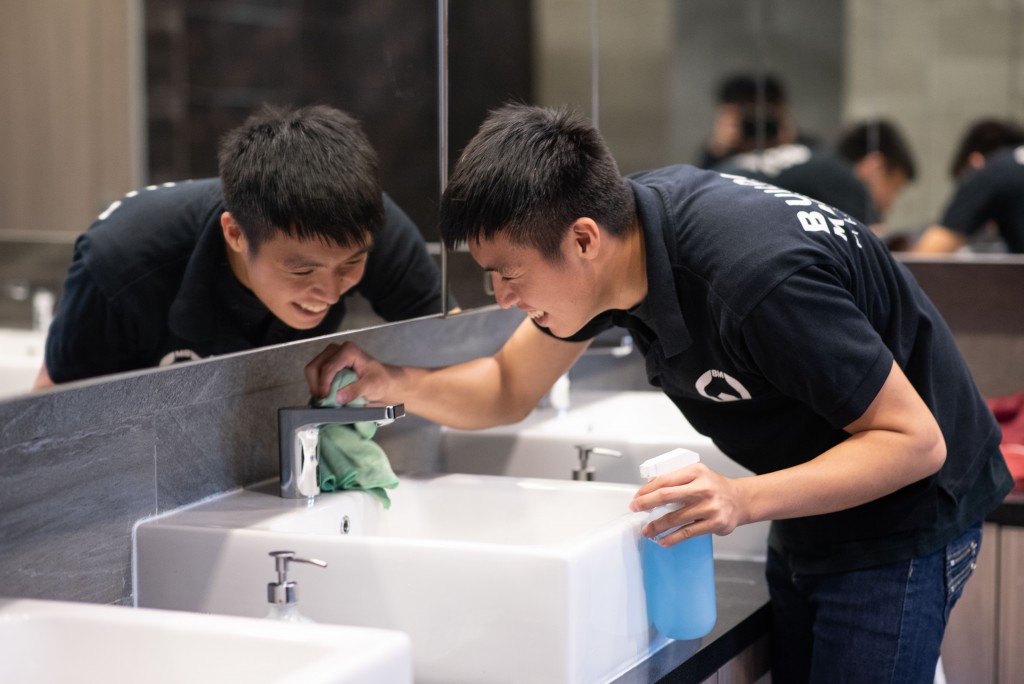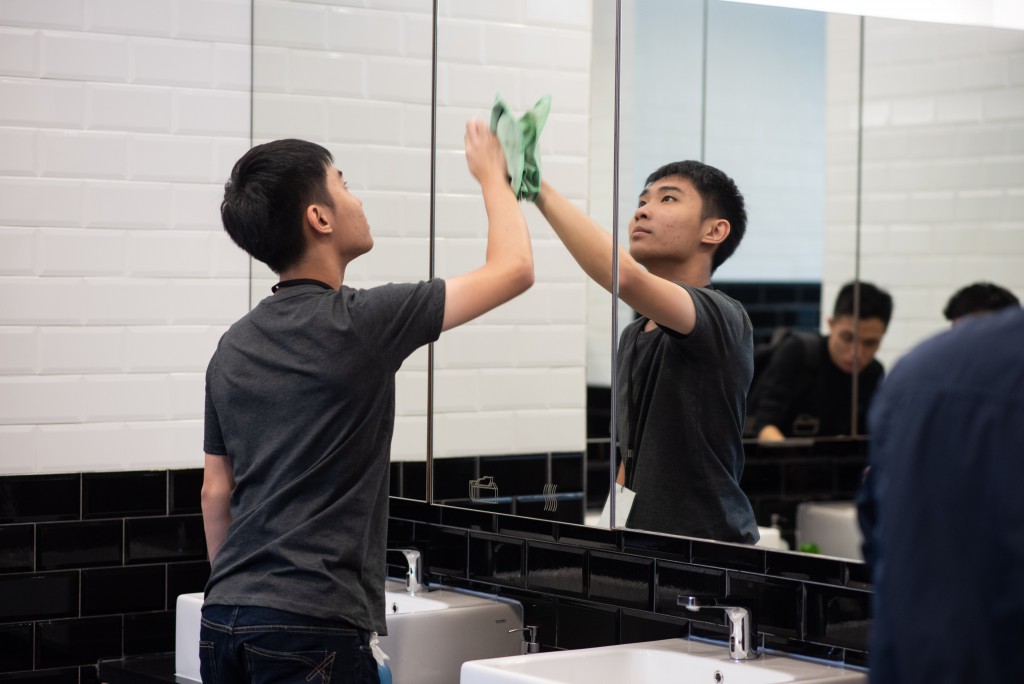 Keeping the church squeaky clean!
Finally, at 8pm, the team comes together to share what they have learnt throughout the day with each other. Ideas float and many new ways to improve the ministry are discussed.
Rong Jun, one of our BM Managers then debriefs the team.
The SMU Business undergraduate passionately reminds everyone why we do what we do.
"Our church is an experience. We are the people who create an environment where people do not have to focus on the problems, but rather, are able to focus on the present."
"It is not glamorous, but we want to support the church in any way we can. Here in HOGC, we see lives transformed and families restored. If everything we do contributes to that in some way, then it is all worth it."
– Felicia Tan, Head of Building Maintenance, NUS Graduate in Business Administration