Shake Shack Surprise!

2

min read
By: Alvin T.
"You're a youth church! What do the adults do?"
The answer – Love the next generation!
Recently, many Singaporeans are spending hours queueing their way into the Shake Shack hype. Amidst all that, Gilbert, Ning Jer, Yang, Linda and Elsie were planning a surprise trip to Shake Shack – not for themselves, but for a group of youths.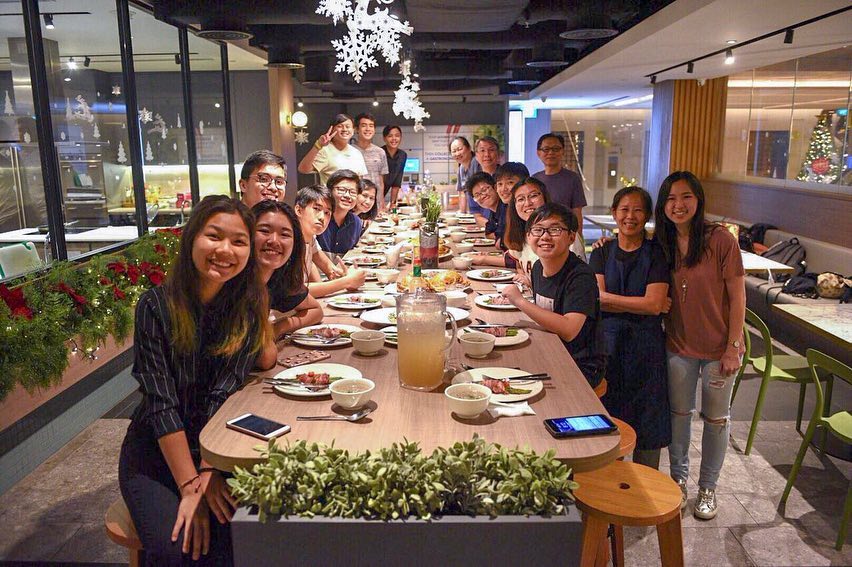 These adults from our Family Zones were also involved in Dream Makers last Christmas. What's Dream Makers? It's a yearly tradition started by Pastor How and Pastor Lia over 20 years ago to give young people a taste of a homely Christmas celebration, painting them a vision of what a Godly family is like — a glimpse of their future!
Last year, these adults from our family zones rented a cooking studio for a cookout with the aforementioned group of youths, teaching them how to cook. The night ended with the youths receiving personalized gifts and a mental image of how their families could be like in the future.
After Dream Maker had ended, the adults still carried the young people on their hearts. When the Shake Shack craze set in, they had an idea of treating the youths to their first Shake Shack meal! So, they approached the youth leaders and hatched a surprise plan.
Fast forward to the day of the surprise – there was food, fun, fellowship and an exciting challenge to see who could pull the longest strand of cheese out of their burgers!
For the youths, it was once again an unforgettable experience. The burgers may have filled their stomachs, but the love from the adults filled their hearts.