Wholesome Fun Meets Practical Advice at this University Open House

3

min read
By: Francine C.

Many institutions were represented at this open house, where A-Level and polytechnic graduates forged new friendships while catching a glimpse of what's next for their education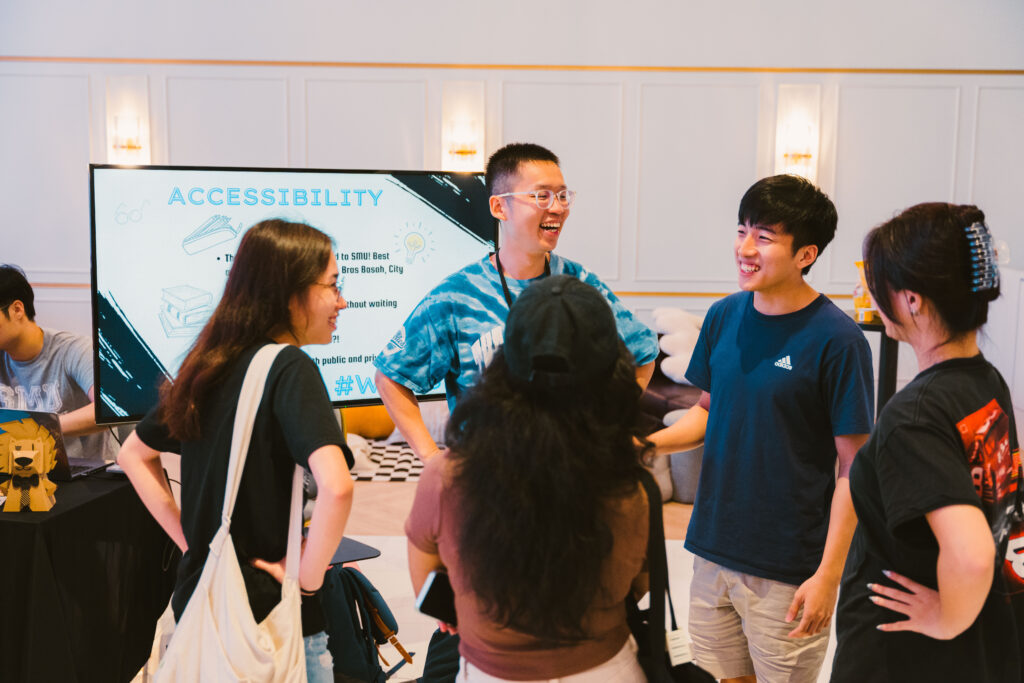 Imagine if instead of going to a series of university open houses, you could explore them all at only one location. Well, that's exactly what a team of Heart of God Church (HOGC) university students put together – a one-stop open house event that showcased local universities, arts colleges, and even international universities!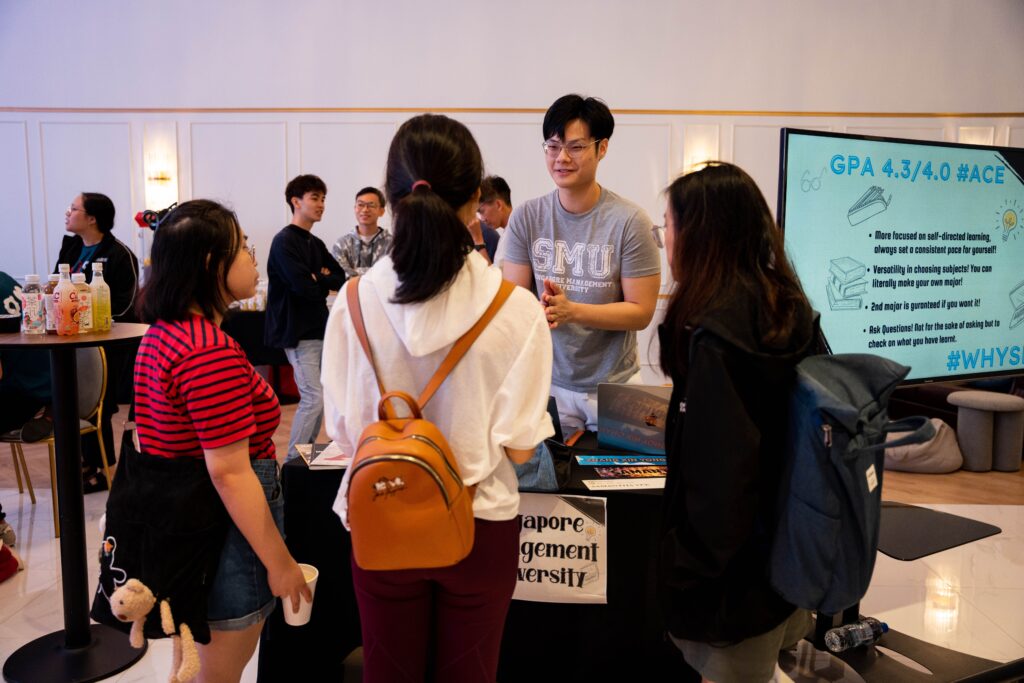 The volunteers, who remembered what it was like to be unsure about university life, ran this to help ensure that the freshies, year-zeros and pre-university students around them had someone to turn to for advice.
As someone who is in the middle of applying to university, I decided to check it out with a couple of friends!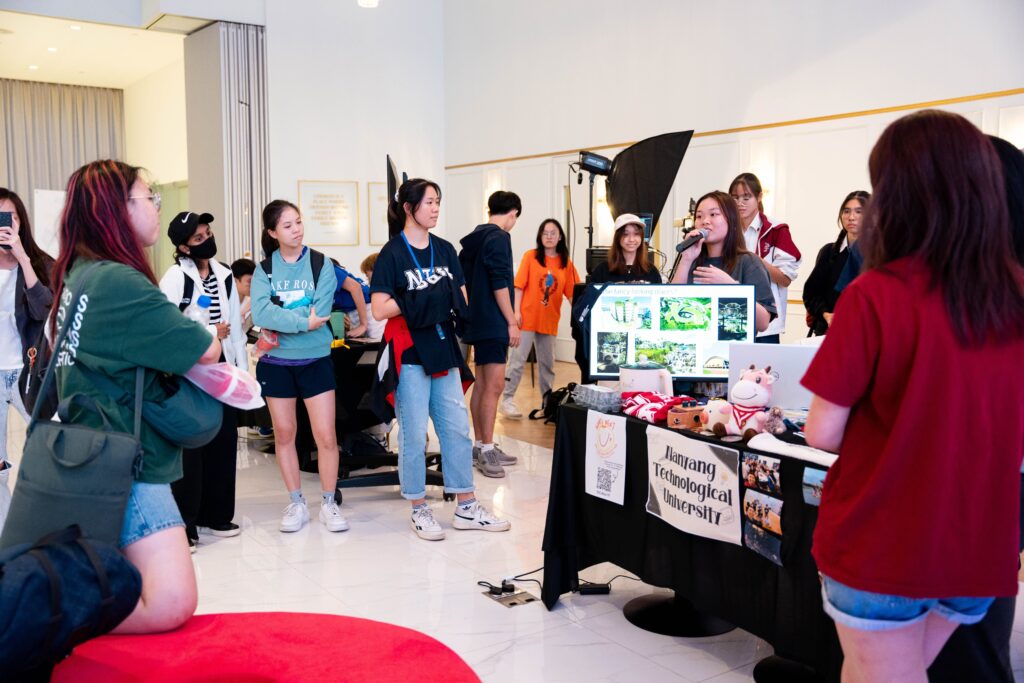 At the open house, vibrant booths for each institution lined the room, creating a welcoming atmosphere for students to form friendships and connect with university seniors. Each station provided opportunities for students to ask questions about campus life and to gain insights into what make each school unique, with seniors from institutions like LASALLE College of the Arts also showcasing some of their work. The energy was palpable as university seniors eagerly engaged with the juniors, creating a buzz of excitement and a sense of community.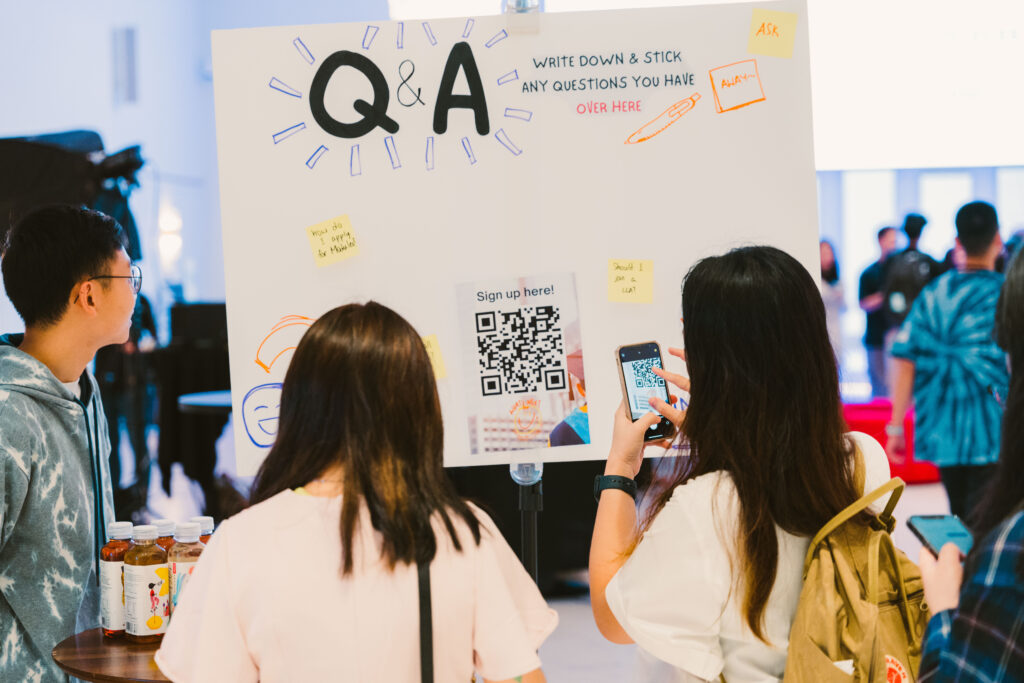 To break the ice, the organisers also ran gameshow-style segments, such as Mythbusters, which cleared up common misconceptions about university life, while in Hall Life Showdown, university seniors were challenged to show off their school pride. Their thunderous cheering was so infectious that I couldn't help smiling!
Swipe through for a glimpse!
Between exploring the stations, my friends and I checked out the hangout areas, which included cosy corners and a photo booth where you could walk away with photo strips as mementos!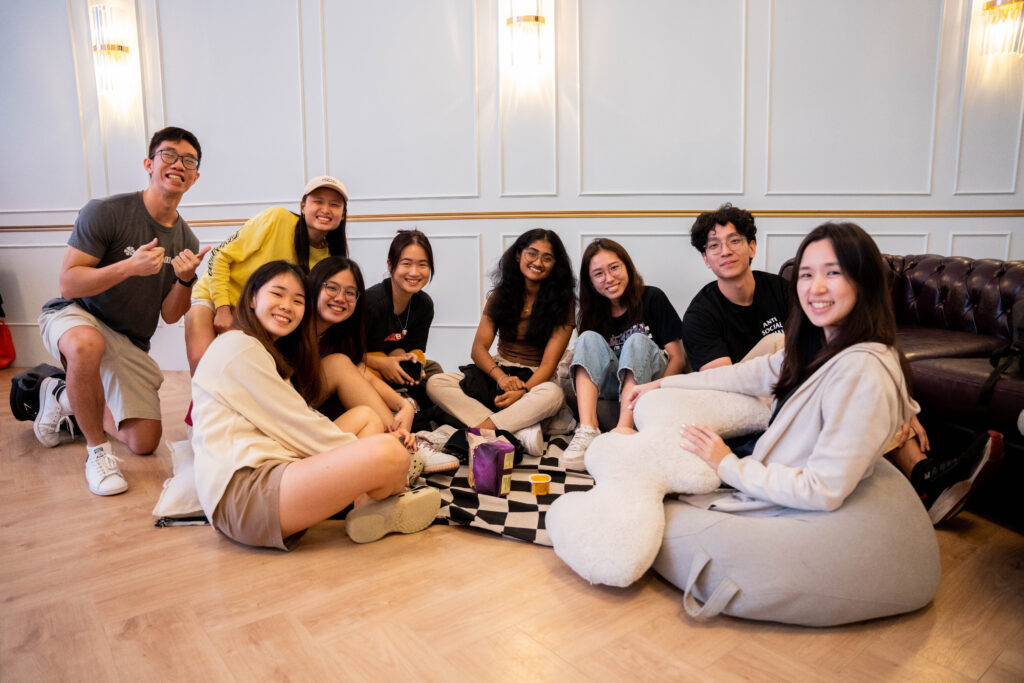 Through this event, students like myself not only had a great time, but we also found out more about university life and are better prepared for the next stage of our education.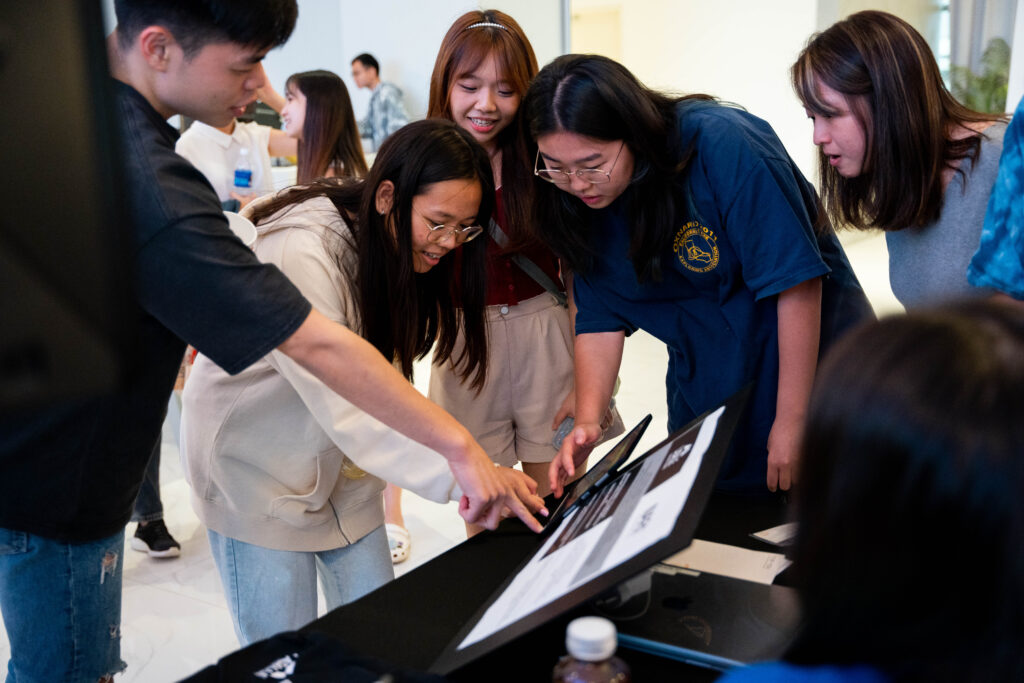 As I watched the organisers run this event, I felt inspired to adopt the same heart to meet my juniors' needs. So here's a big thank you to all who took the time to run the Open House and to the university seniors who looked out for us!
You May Also Like