Matt Redman Leads Worship in Heart of God Church

8

min read
By: Naomi G.
Matt Redman, along with his band, returned to Heart of God Church to lead worship in our regular weekend services
---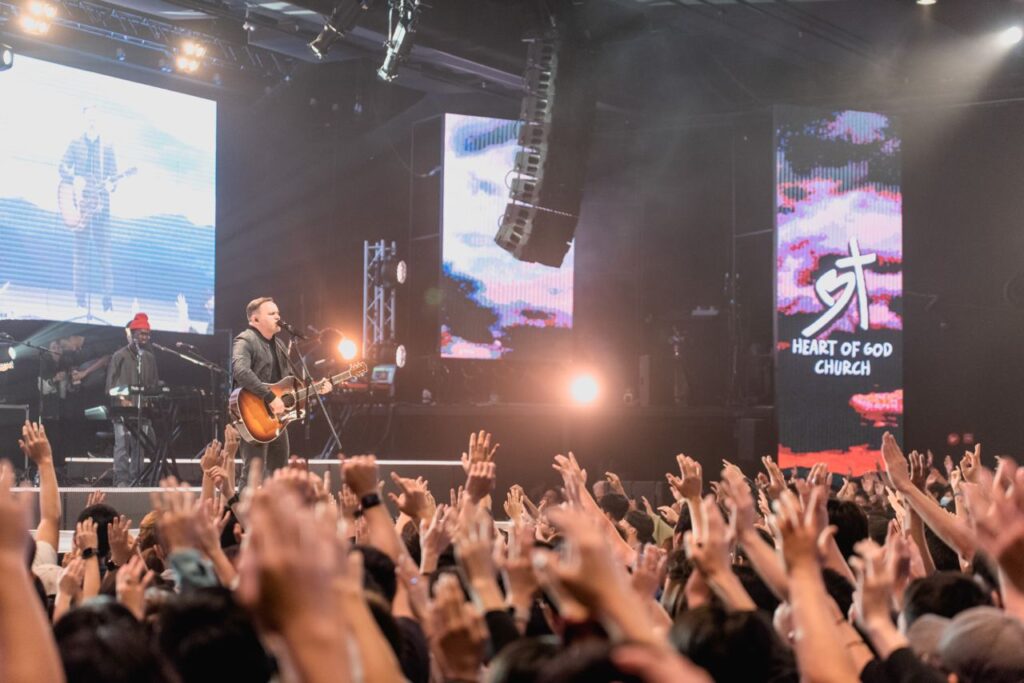 March was an exciting month for Heart of God Church (HOGC) as we welcomed back worship leader and Grammy-winning singer-songwriter Matt Redman to lead worship in our weekend services. This marked Matt Redman's third time with us, and we were overjoyed to have him back!
The last time Matt Redman visited our church was during our 20th anniversary in 2019. But this time, we weren't commemorating any special occasion. Together with Matt Redman, we gathered simply to bask in the presence of God through heartfelt worship.
What's more, Matt Redman also brought his band members, who are not only accomplished musicians, but who also understand what it means to carry the heart of worship.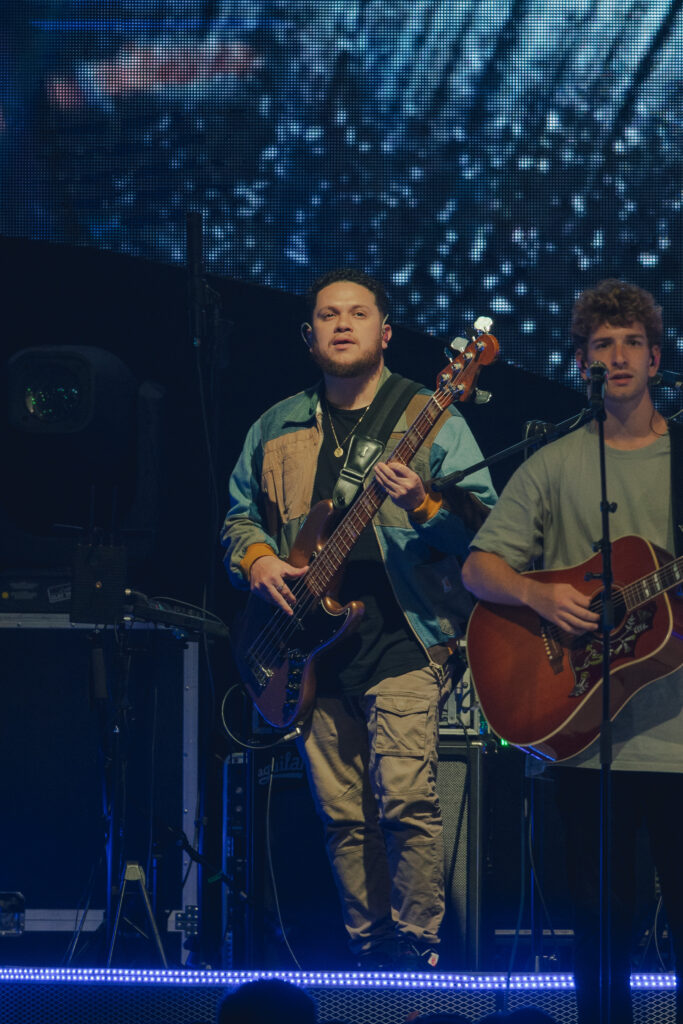 Whether he and his band led us with classics, such as "Heart of Worship", "We Praise You" or "10,000 Reasons", or with new songs, like "The Praise is Yours", it was evident that they were leading from a place of deep passion and love for God.
I'll bring you more than a song
For a song in itself
Is not what you have required
You search much deeper within
Through the way things appear
You're looking into my heart

I'm coming back to the heart of worship
And it's all about You
It's all about You, Jesus

"Heart of Worship" by Matt Redman
His heart, as he leads worship, is to keep pointing our eyes towards Jesus.
As he led us deeper into the presence of God, Matt Redman proclaimed: "There's one Name we're lifting up in this place today. The Name of grace and love and glory! The eternal Name. His Name is Jesus!"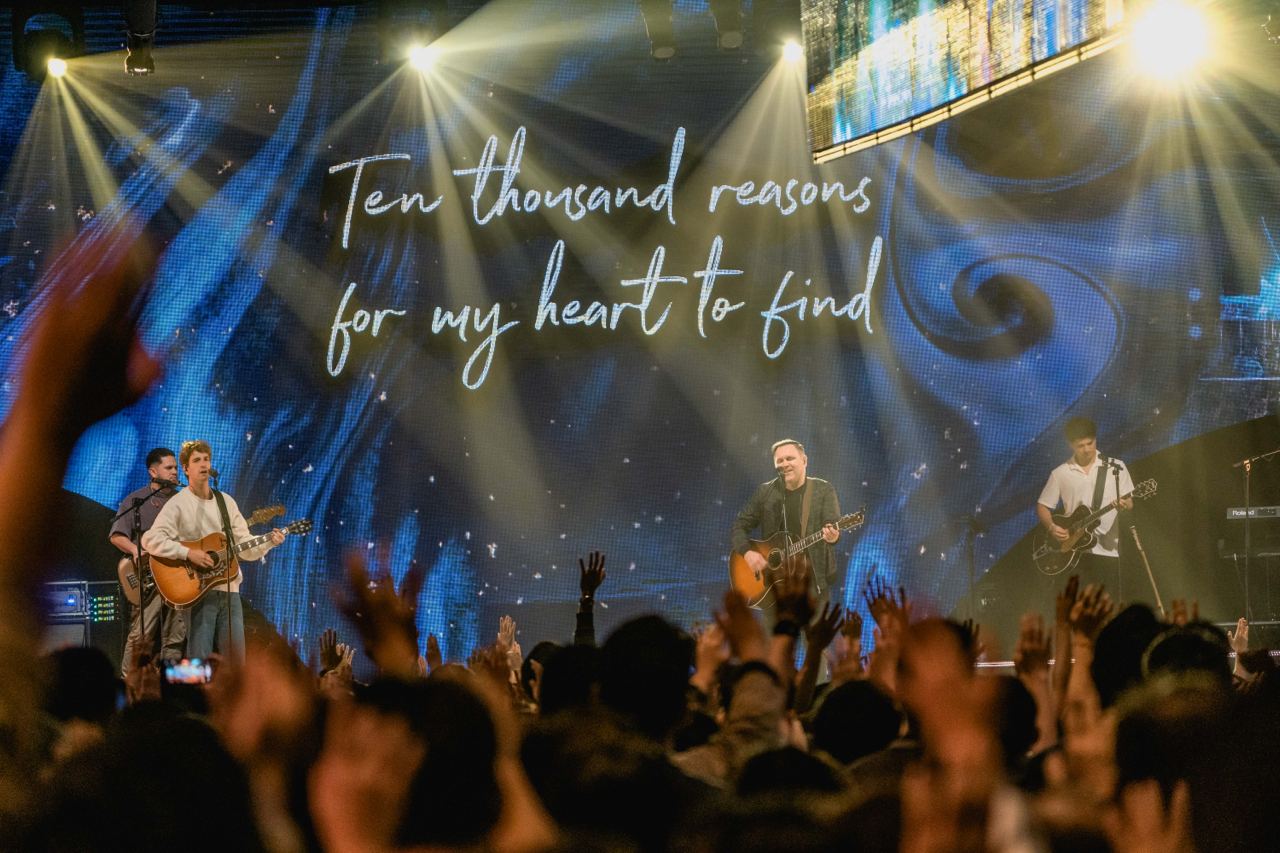 In between songs, Matt Redman took a moment to discuss his latest album, Lamb of God, and to reflect on what Biblical worship looks like today.
He shared that the Cross is one of the central themes of his music. "There's so many layers and so much depth in the place of the Cross," he explained, that he dedicated the entire album to exploring the wonder of Jesus' sacrifice through songs like "Son of Suffering", "Halfway Empty", and "Lamb of God".
Oh, the perfect Son of God
In all His innocence
Here walking in the dirt with you and me
He knows what living is
He's acquainted with our grief
Man of sorrows, Son of suffering

Blood and tears
How can it be?
There's a God who weeps
There's a God who bleeds
O praise the One
Who would reach for me
Hallelujah to the Son of suffering

"Son of Suffering" by Matt Redman
He went on to share that while music trends come and go, Biblical worship in the modern world should be infused with a reverence for God.
In addition to leading us in two unforgettable days of worship, the band members also generously shared their expertise with the musicians from Heart of God Church. They conducted a masterclass that delved into the art of musicianship, exploring areas such as how to flow with each other and how to build atmosphere in church services.
Afterward, the band members split off into smaller groups, each one focused on a specific instrument. This provided our musicians with an invaluable opportunity to ask questions and learn new techniques. But what really stood out was the band members' willingness to share not just their technical expertise, but also the heart and principles that guide their worship team.
It was a remarkable chance to learn from some of the best in the industry, and our musicians walked away inspired and equipped to take their craft to new heights.
It was a real blessing to have Matt Redman and his team with us for a few days. We couldn't be more grateful for the time we spent together, and in worship!
Check out what Matt Redman had to say about his weekend in Heart of God Church:
You can also read about Matt Redman's previous visits to Heart of God Church via the links below:
You May Also Like