Close At Heart Even As We #StayHome

2

min read
By: Apala B.
"Po-ta-to, potato potato potato, PO-TAE-TO-TO-TO-TO," sings Jared as the entire Zoom call bursts out in laughter. Some shout song titles over the drowning laughter.
Has the circuit breaker finally gone to our heads? Nah. This is just our weekly HOGC Buzz hangouts, and we're playing 'Guess The Song' – where the lyrics are replaced with just one word… Like 'potato'.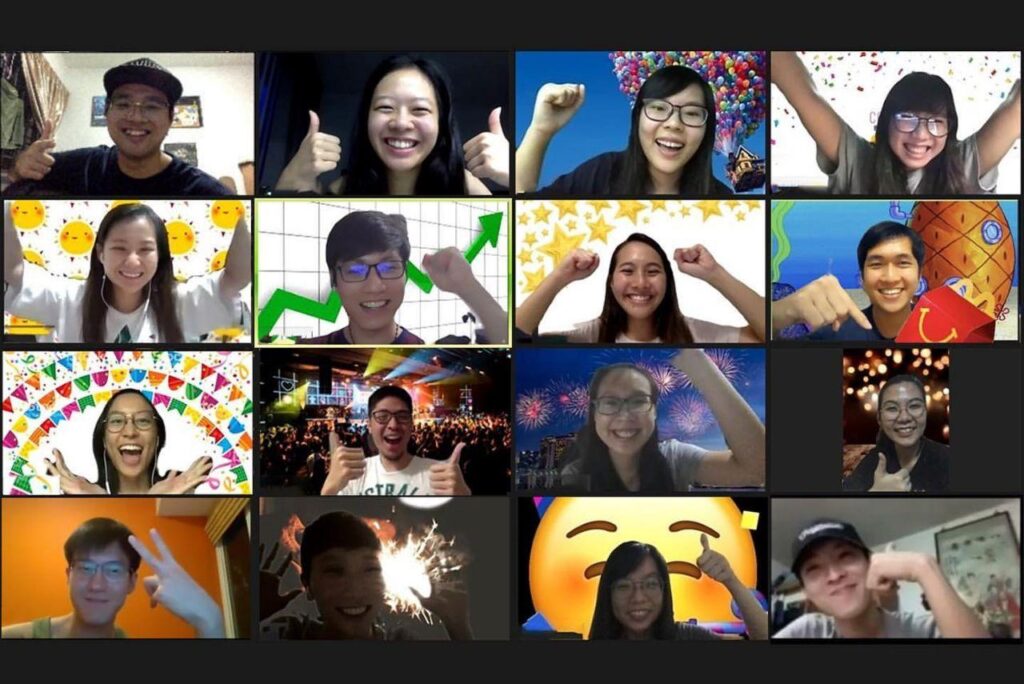 Having been in Heart of God Church for just over a year, I've come to realise that this crazy laughter and fun isn't the exception but the absolute norm.
My Connect Group might belong to the young adults demographic, made up of teachers, lawyers and other working adults but together we're always a family that does life together no matter the situation!
Our hangouts range from deep and meaningful discussions about relationships and how we respond to tough times – to online escape rooms and Netflix parties.
"Even during the Circuit Breaker, I get to connect with friends whom I haven't chatted with for a long time. I got to try new things like conducting baking classes virtually," shared Ser Kiat, our zone's resident baker.
And our zone has tried a whole range of new activities, from kimchi pancake cooking lessons from our in-house Korean – Candice, to learning how to bake all sorts of goodies and burning off all the calories we gained on online HIIT and ZOOM-ba sessions. We've possibly spent more time together now than we could ever before.
Even during this circuit breaker period as we #StayHome and are physically separated, we've had countless Zoom calls hanging out, encouraging each other on and sharing our hearts with each other.
As another CG-mate, Teshura, succinctly put it "Life without CG is meh. Life with CG is A-MEH-ZING." So even as the Circuit Breaker ends, and we are slowly phasing back to our old lives, come join us for endless laughter and fun at HOGC Buzz online and offline!
You May Also Like