Straits Times Features Heart of God Church's Decentralised Services

2

min read
Heart of God Church was featured on The Straits Times for our decentralised services, community work and empowerment of youths amidst the Coronavirus (COVID-19) situation.
When asked about our efforts, our Senior Pastor, Tan Seow How shared with The Straits Times –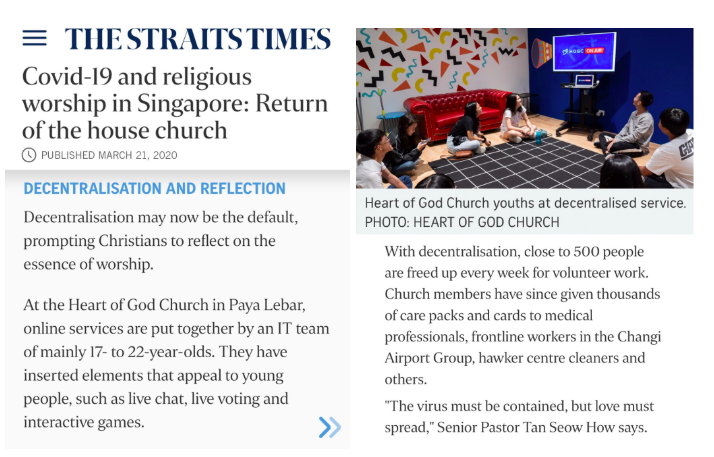 In February, Heart of God Church made a decision to decentralise our services into small-group meetings to watch HOGC On Air, our online service.
It is a sustainable plan should the situation persist—one that allows the church to protect our members, meet their spiritual needs and serve the community.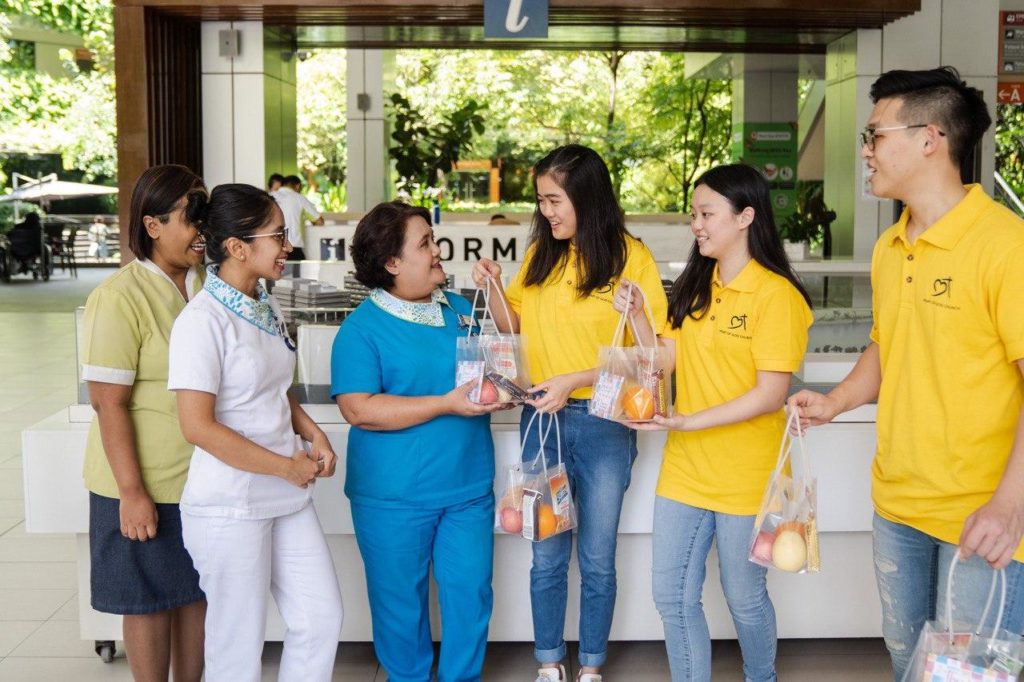 Decentralisation has also opened up more opportunities for our young people to be empowered. In fact, HOGC On Air services are put together by a team of young people, including an IT team of mainly 17 to 22-year-olds! Created by youths for youths, our captivating online content is both relevant and uplifting.
Join us for HOGC On Air over the weekend! Click here to check for an available service.
You May Also Like