Encouragement not Endorsement: This value runs deep in Heart of God Church

4

min read
Through the years, Heart Of God Church runs donation drives to collect and distribute electronic devices to young people in the church to level the playing field and help them live like any other teenager. Here's a story about one of them.
By: Sabrina C.
Right before the Circuit Breaker measures, I heard stories after stories of young people in HOGC receiving electronic devices from the church donation drive!
Through the years, the team from the Scholarship & Opportunity Fund (SOF) runs donation drives to collect devices like phones, tablets and laptops to level the playing field and help some of our youths live like any other teenager. One of the recipients was Alvin. We caught up with him to find out more. He received a brand new Razer laptop from the donation drive. Knowing that he is heavily involved in video production in church, the SOF team specially looked into getting him a top of the line laptop whose software enabled him to render videos easily. Alvin was so touched to know that it was not any random laptop, but the best laptop that was catered to his needs.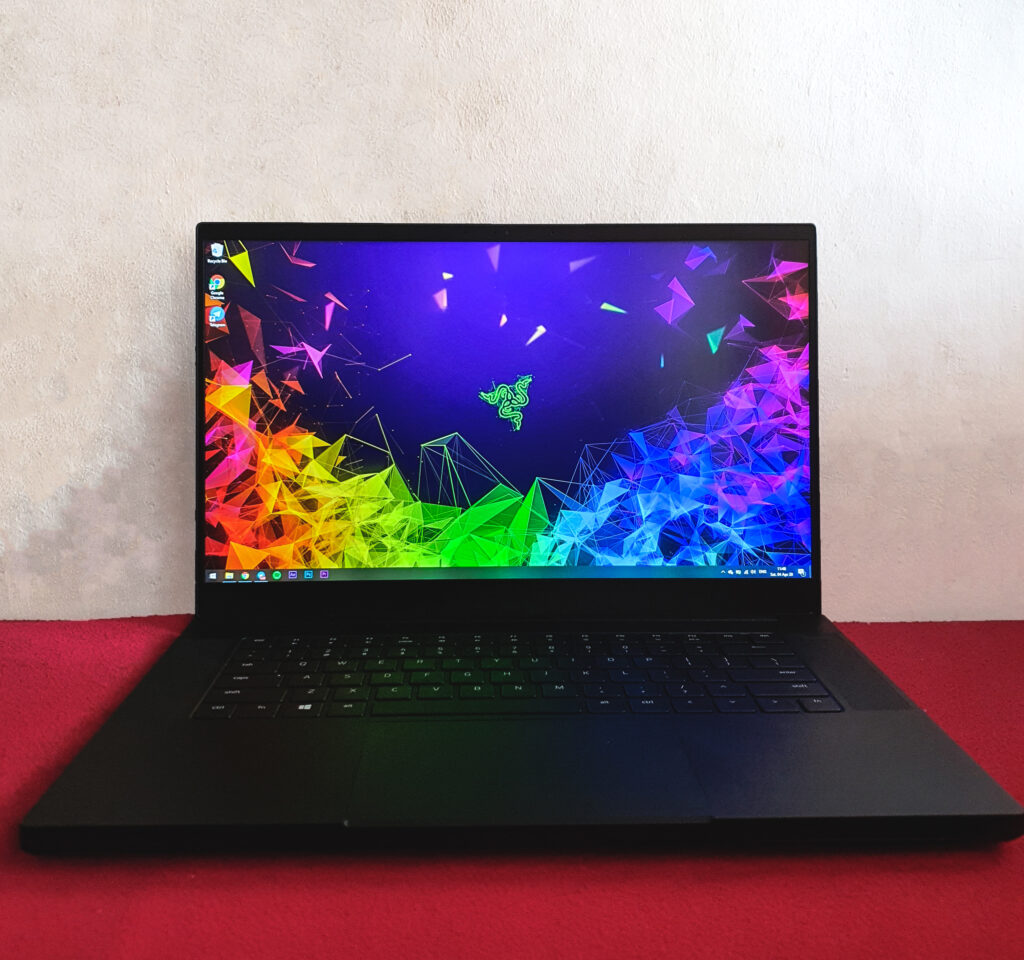 Curious, I caught up with him to find out more about what happened.
Q1: Alvin, what were some difficulties faced using your older laptop?
I serve in the videos ministry which requires heavy usage of the laptop. My previous laptop was so old that it would crash every few hours and heat up when I had to render videos. Once, the entire system crashed just a day before Media Training School! (Editor's Note: Media Training School was set up by our Pastors, Pastor Tan Seow How (Pastor How) and Pastor Cecilia Chan (Pastor Lia) to equip youths with the skills as well as the heart to volunteer in the different media ministries such as Videos, Projection or Livefeed). I had to rush down to get it repaired. Soon, the cost of the repairs piled up too.
Q2: What were some of the challenges faced when you planned to get a new laptop?
I planned to get a new laptop and tried for years to save up for it but just could not afford it. The part-time pay I received was inconsistent and the financial instability simply made it so difficult for me to save up. Getting a new laptop seemed like such a far-away idea.
It was so stressful trying to work on videos, especially when I didn't know when my laptop would next crash. When I received this laptop, I was so relieved that I could finally work on my videos without constantly worrying about losing my work.
Q3: How has your life changed after receiving this new laptop?
I don't have to worry about the inevitable crash and 'death' of my laptop anymore! There were so many things I wanted to try out when making videos, but the previous laptop was simply too old and it couldn't support new features. Now, I can finally focus on progressing more in my craft, so that I'm able to serve in church at a higher capacity too!
Q4: What were some of the thoughts you had when you received this laptop?
As I unwrapped the box, I was just so shocked!
I was touched by how much our church believes in young people! Growing up in HOGC as a youth, I know that Pastor How started SOF to allow youths not just to survive but to thrive. I've heard of many youths blessed by SOF but never would I expect to be one of them!
Pastor Lia believes that youths need encouragement, not endorsement. That value runs deep in our church. Because of the generosity of the people of HOGC, I have experienced that for myself. This is the place where my dreams are believed in!
I dream to give to our donation drive one day, to bless someone in the same way I was blessed! Just like how I was first believed in, it's now my dream to believe in others. I want this to go on for Generations!
__
Writer's note: Go Alvin! Personally, after hearing all that Alvin shared, I'm inspired by the heart of our Pastors and the church to make the dreams of youths come to pass! This is just a snapshot of the many youths that have been blessed through SOF in Heart of God Church!
You May Also Like