Making a Difference on New Year's Eve

4

min read
On the last day of 2022, I did something that I never would have expected.
By: O. Lay Peng
For the past few years, I have been doing the same things for New Year's Eve: going to countdown parties, celebrating with family, or just watching TV at home.
But on 31st December 2022, my friends and I tried something special: we signed up to distribute hampers to low-income families at an event run by young adult volunteers in Heart of God Church.
Project Smiles: 200 young adults volunteered to serve the community
On the morning of New Year's Eve, we turned up brimming with excitement, not just because it was the last day of the year, but because we got to do something different from our usual countdown party.
The group of volunteers who organised this event – called Project Smiles – shared that they were inspired by a message they heard from Pastor How called 'Do Something'.
They planned this event to do something to help people and were surprised that so many young adults wanted to do the same.
So we began!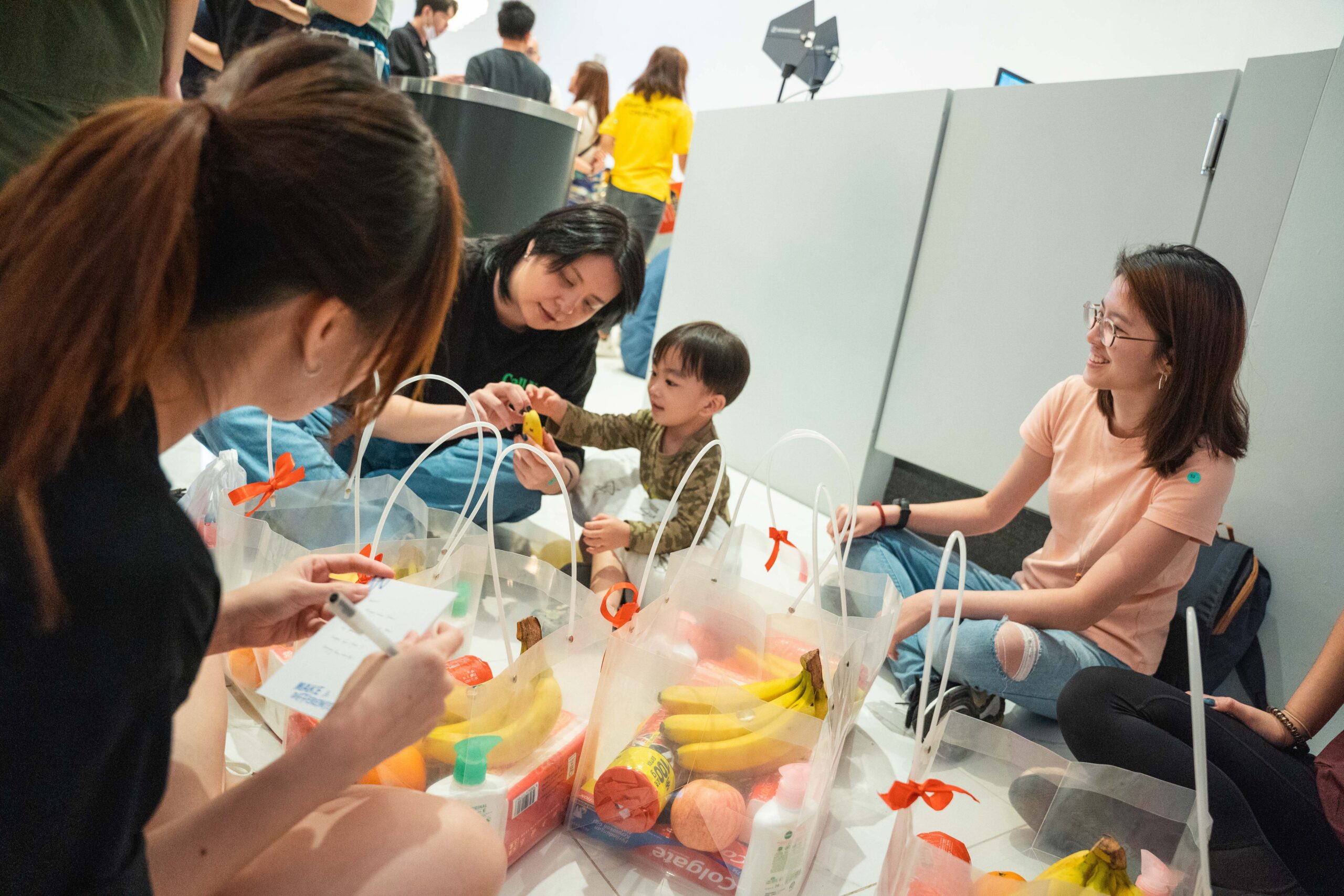 Packing the hampers & handwritten cards
After we came together, the organisers taught us how to nicely arrange the fruits, biscuits and daily essentials for the families.
They also printed cards for us to write personalised greetings. We filled them with messages for the residents and I even got to practise writing in Chinese!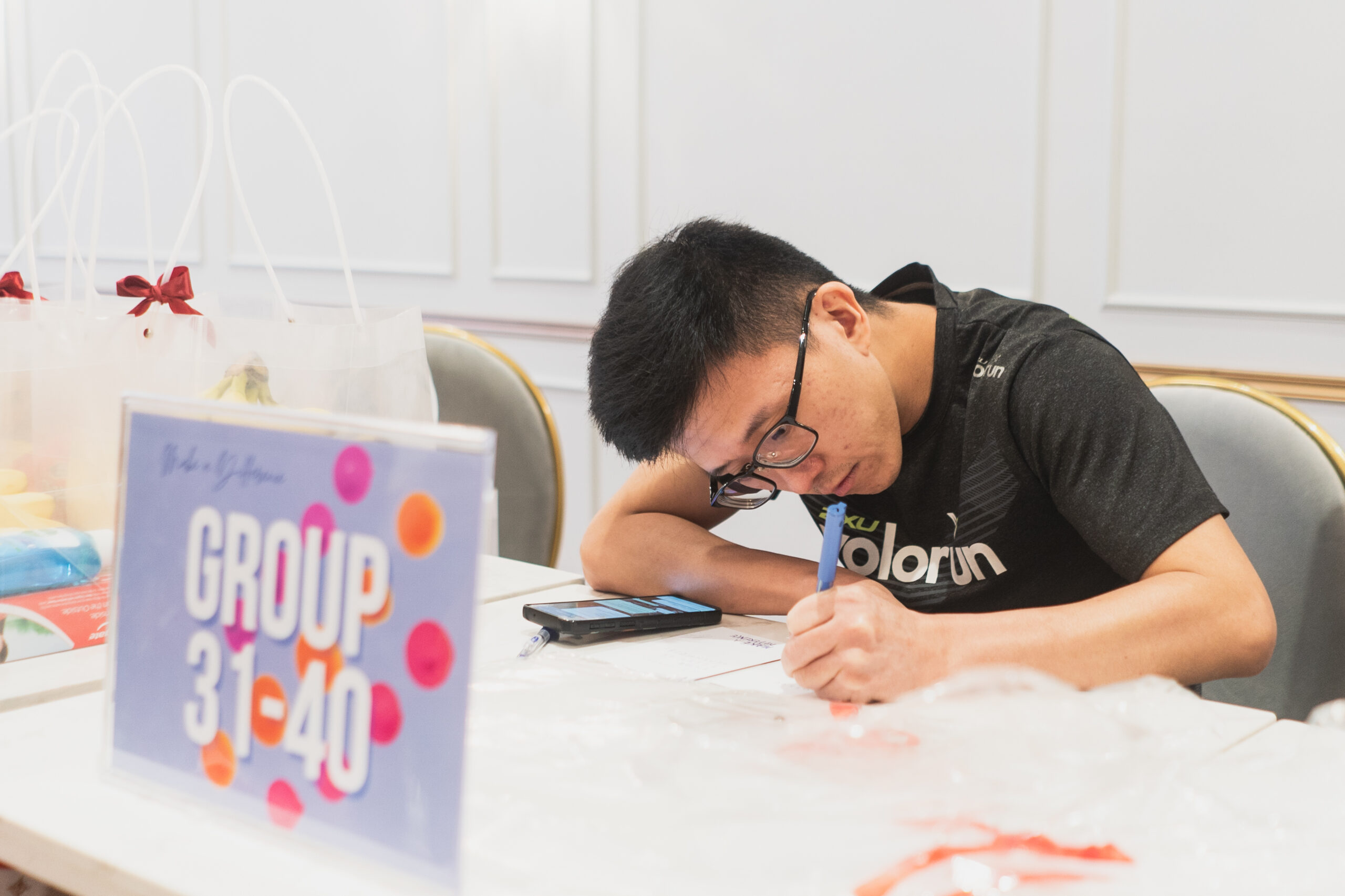 The atmosphere was full of anticipation and after packing, we set off.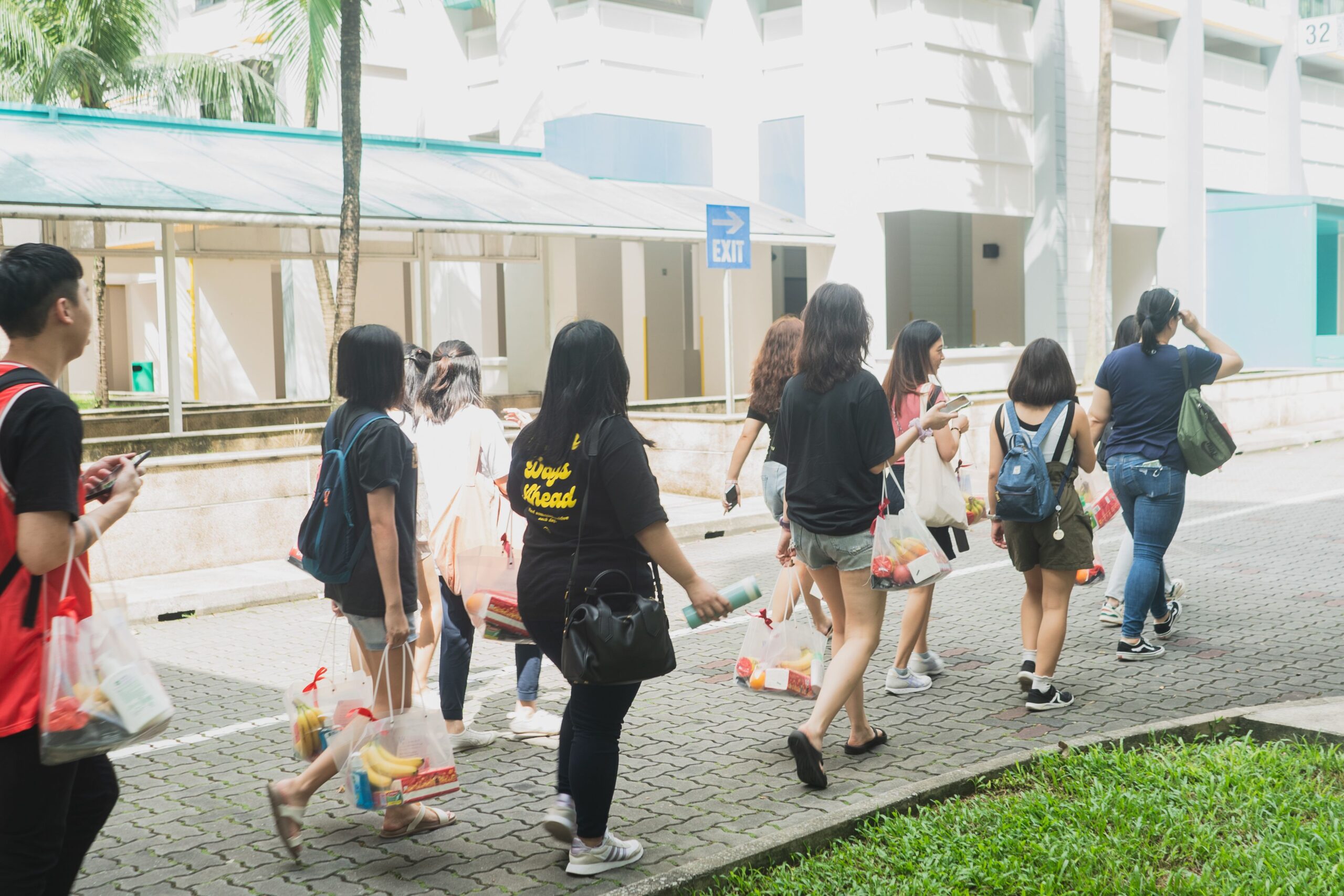 Let's go to the neighbourhood!
We were given specific flats to visit, where most of the residents were elderly and lived alone.
As we approached the first unit, we were nervous, unsure of what to expect. But when we knocked, a grandmother came towards the door with a smile on her face.
We talked for a good couple of minutes, catching up on what happened during Christmas and on our plans for New Year.
She thanked us for the gift and we moved on to the next unit.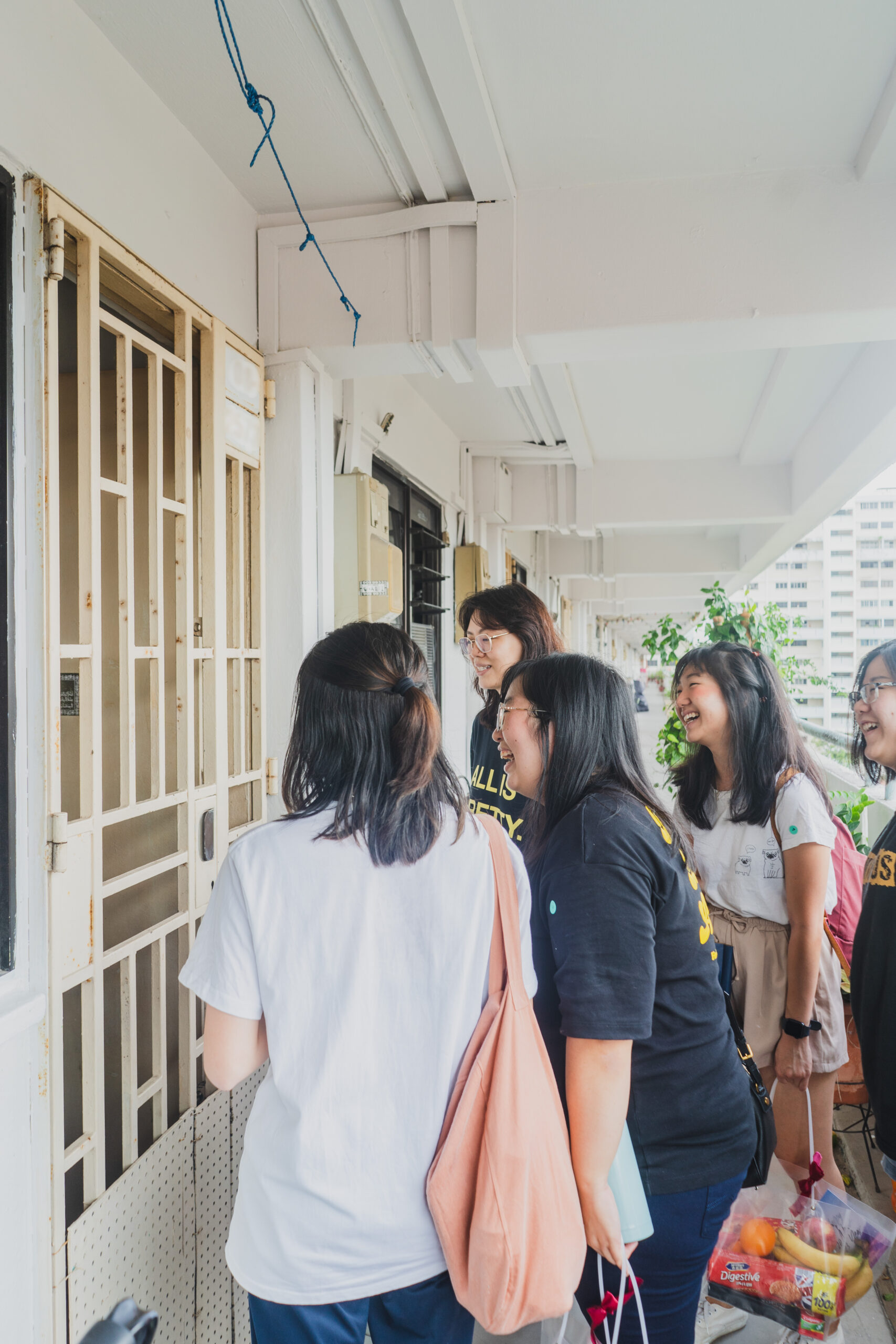 Commemorating the moment
When we were all done with the visits, we took some time to rest and reflect. We all had one thing to say: "Let's do this together again!" 
While winding down, we also wrote appreciative messages to one another, encouraging our fellow volunteers for spending the last day of 2022 making difference in someone's life.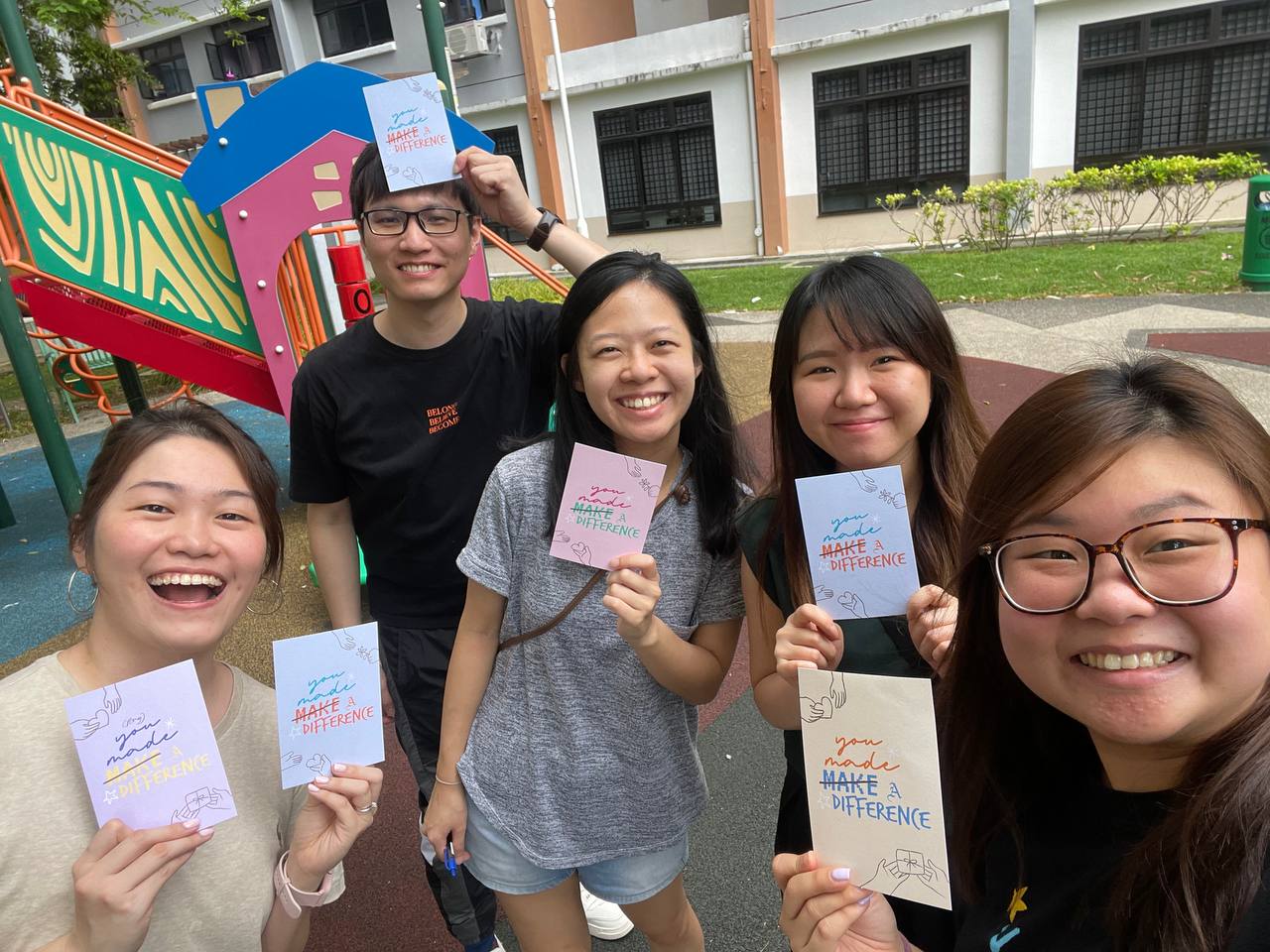 And here's an extra big thank you to the Project Smiles planning team, as well as our partners from South East Community Development Council, Tembusu Active Ageing Centre, Sathya Saj Social Service, Thye Hua Kwan Moral Society (THK AAC @ CASSIA) and the Phor Tiong Koh Peng Association for helping to connect us to these families in need.
What a meaningful way to end the year!
To sum up our day…
You May Also Like