Heart of God Church Joins The Commitment to Safeguard Religious Harmony in Singapore

2

min read
"In this world of tensions, conflicts and extremism, Singaporeans cannot take our Social Cohesion for granted." – Pastor How
In recent years, it has been increasingly important to not isolate or insulate ourselves from our neighbours because of differences in origin or faith. Instead, we must deliberately build a relationship of trust and cooperation, forging a shared identity. The previous generation painstakingly worked on building a Singaporean society where it should not matter what race or religion you belong to, but one where everyone can benefit from and work towards the common good.
Read all about the Commitment to Safeguard Religious Harmony in this article by The Straits Times.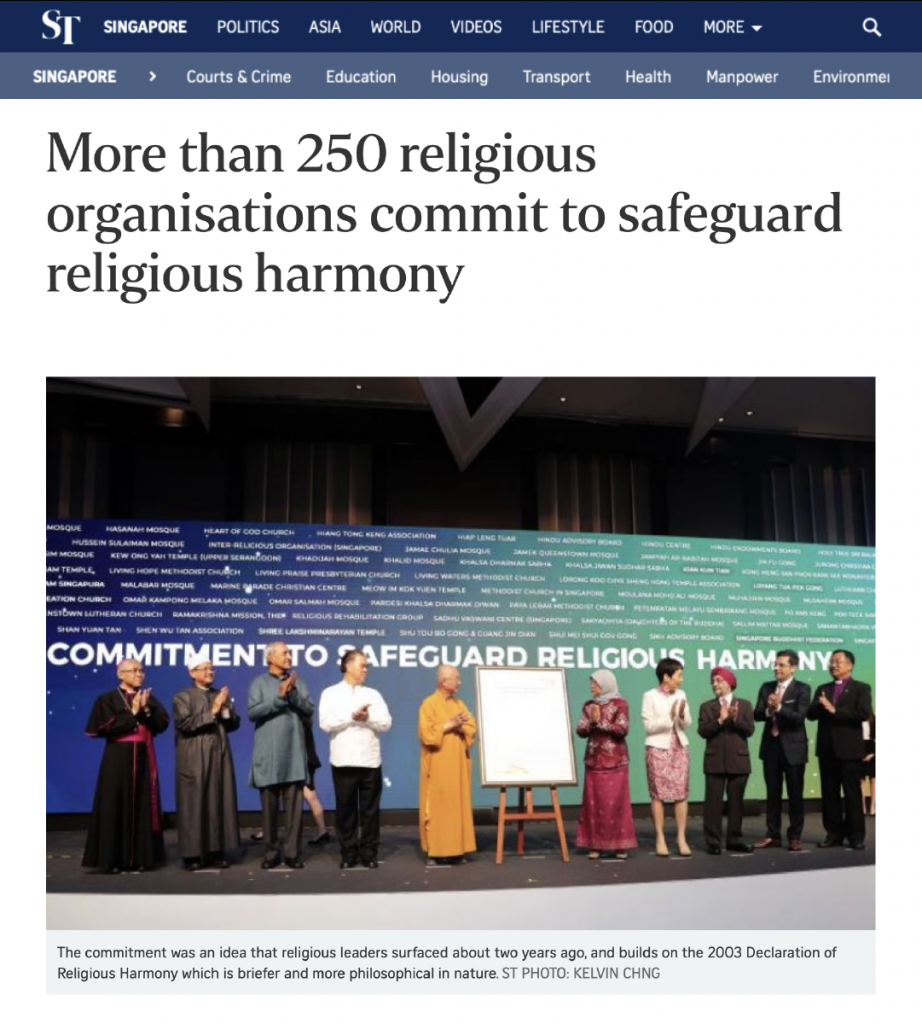 CHANNEL NEWSASIA: Religious organisations say interfaith work helps to safeguard Singapore's harmony
Religious organisations in Singapore say one important way to safeguard peace and harmony is by collaborating with other faiths. For example, a tuition class at Khalid Mosque in Joo Chiat is a collaboration between the mosque and the Heart of God Church in Eunos. They've been working together for nearly four years to provide tuition for secondary school students who need academic support.
As a church, we can play our part by building bridges, and not walls. We accelerated our efforts in this when we launched a series of joint community programmes with our neighbours, Khalid Mosque and Geylang United Temple, under the guidance of the Inter-Racial and Religious Confidence Circle (IRCC) and Ministry of Culture, Community and Youth (MCCY). This partnership has grown to include other organisations and we will continue to collaborate with them to benefit the wider community.
Together with our nation and 250 other religious organisations, we echo the announcement of the Commitment to Safeguard Religious Harmony. We could not be prouder that this took place in Singapore, where social cohesion, undergirded by religious and racial harmony, is paramount.
You May Also Like