3 Memorable Moments from the HOGC 20th Anniversary Appreciation Lunch & Dinner

3

min read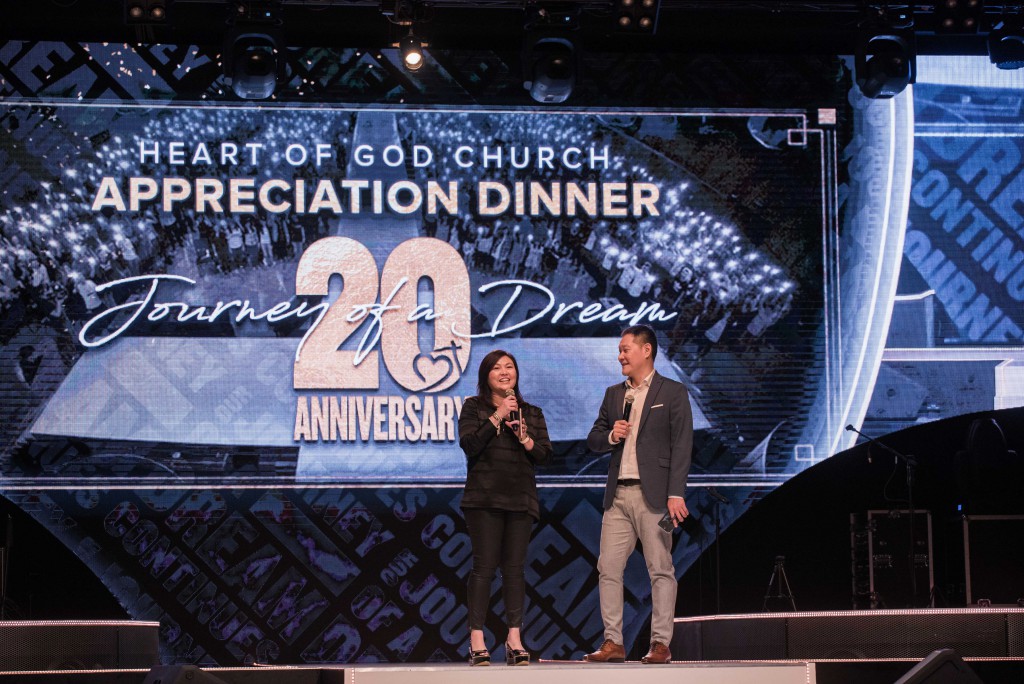 By: S. Yanyun
Dimmed lights.
The line Remember this? appeared on screen.
And then came a video that we hadn't seen in more than 3 years.
There was no better way to start things rolling: when the iconic intro video from the SingPost days played, everyone immediately went "OMG".
It was a major #throwback moment, and it was also an indication of what the rest of the appreciation meal held: revisiting memories, retelling stories and remembering what our volunteers have done to build the church over the years.
So, here are 3 most memorable moments from the appreciation dinner!
1. When Emcees Nadine and Caleb introduced the menu with a poem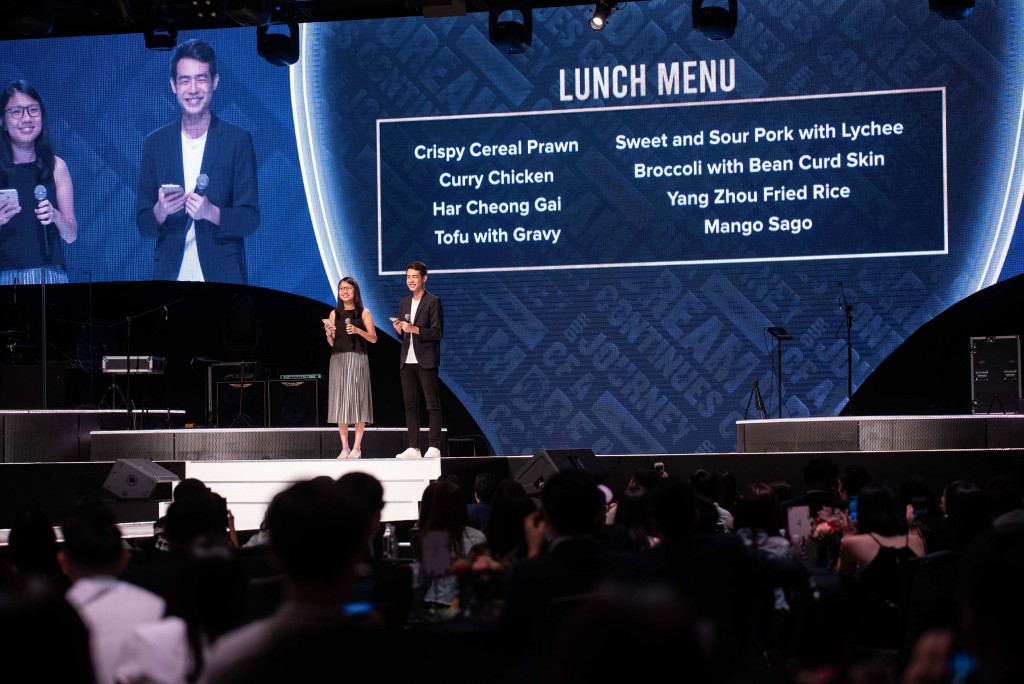 On this 20th anniversary,
We have heard the HOGC story.
To see the journey we have gone,
today we celebrate with crispy Cereal Prawn.
The food was yummy, and the introduction was beyond funny!
Tying the menu to the history of our church… ingenious!
2. When stories from the past 20 years were shared
What's an anniversary celebration without a walk down memory lane – even when the memories are sometimes really cringe-worthy ones?
Throughout the meal, many funny moments and epic bloopers from the past 20 years were retold–some we might have been around for, some we might have been responsible for (oops!).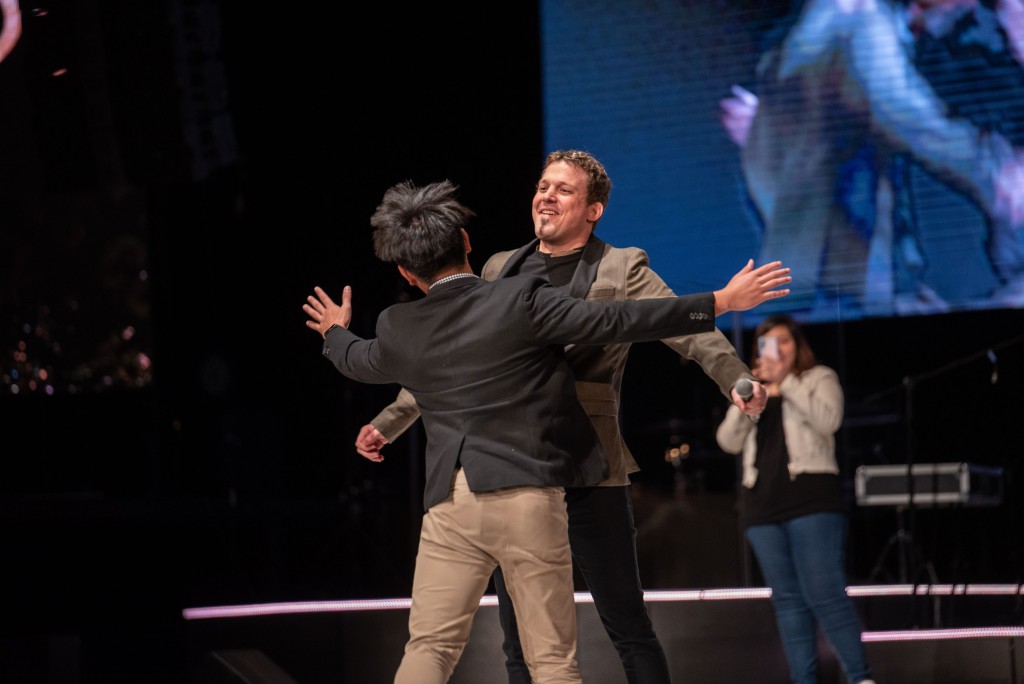 Whatever it was, all these stories only served to remind us of how far our church has progressed… and how much fun we've had building the church!
Want to hear some of these stories? Ask those who were around for the lunch/dinner and get them to share with you!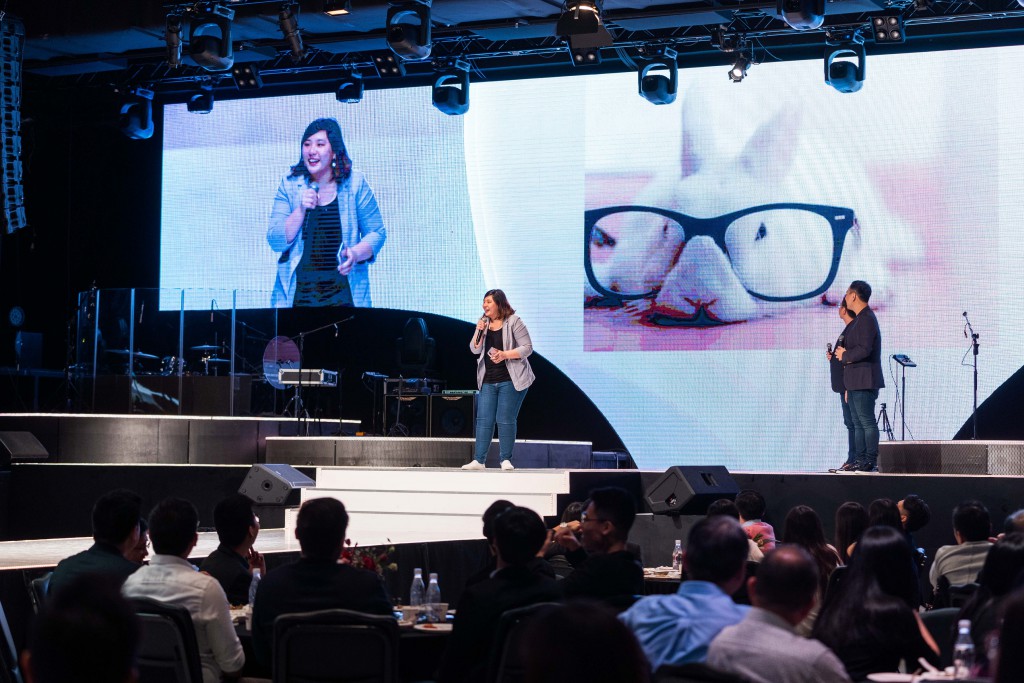 3. When Pastors and the team revealed they had prepared medals for those who have been building the church
Our pastors and the team worked hard to come up with the designs of the medals, pouring in over 100 man-hours into every aspect of it; including deciding who the medal recipients should be. The team even came up with a complex algorithm to decide on the medalists!
The medals also came with citations, every word meticulously crafted by Pastor How and Pastor Lia to honour the heroes in our midst.
In total, we awarded and recognised over 200 church builders for their unwavering commitment to the House of God. As every individual was called upon to stand, the gratefulness etched upon their faces was unforgettable.
It was a beautiful sight to behold–that our church is built upon the sacrifice and hard work of so many people (we truly are a #strongchurch!), and also that we as a church honour this spirit of sacrifice!
Just like that, 3 hours flew by. It was classic, HOGC-style romance, spice and oil. Stomachs full and hearts fuller – we charge forward to an even more exciting (and epic) future ahead.
See you at the next 10-year pitstop!
You May Also Like