I Was Looking For a Place to Watch the World Cup…

3

min read
And an unexpected venue became my favourite one.
By: Adriel T
With 32 of the best national teams battling it out for the biggest prize in football, few sporting events are as thrilling to watch as the World Cup. Whether you're a football fan or not, the memorable moments – from the joy of celebrating a goal to counting down to the final whistle – feel way more epic in the company of friends.
As someone who loves football, I knew that if I couldn't make it to Qatar, I had to catch the World Cup in a place with great buzz all around. So when I heard that my church was organising a live screening of some of the matches, I had to check it out for myself!
More than just a football screening
On the nights of the screenings, the hangout space is filled with high tables, chairs, and couches surrounding the screening area.
And while the venue might be great for chilling, the atmosphere is anything but laid-back!
On the other side of the screening area, youths cluster around a PS4 setup with the latest FIFA 23. And since no viewing party is complete without something to munch on, there is also a snack station filled with potato chips, dips, and drinks.
The main event
The match between Germany and Japan during the group stages was utterly mesmerising. We couldn't take our eyes off the screen.
I even saw people who weren't familiar with football getting into it, thanks to the helpfulness of their friends. Between groans and cheers, I could hear them explaining the offside rule and names of the players getting called out whenever they touched the ball.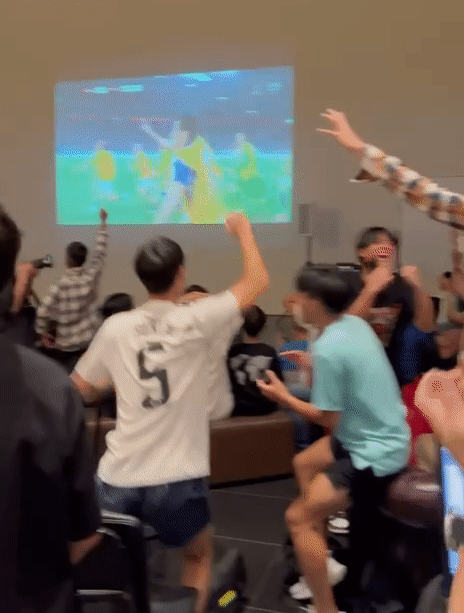 ---
Even though I've already paid for a subscription to watch the World Cup this year, I'm so glad I found a better alternative. Nothing beats the atmosphere and experience of watching it live with my friends!
Now that you know how much a difference company can make, I guess you can be a good friend (like me 😉) and invite your buddies to experience the World Cup together! If the group stages were already this exciting, I can't wait to see how the Finals will be. 🥳
You May Also Like