Heart Community Services: Giving with a Heart

3

min read
A collection of COVID Relief stories from beneficiaries impacted by your giving.
UPDATE: Donation figures have been updated as of July 2021.
During this COVID-19 period, many of the members and their families in Heart of God Church were financially affected. In response to this, our Heart Community Services (HCS) set aside a budget to support members in need.
Since April 2020, we were able to give $700,000 to 235 HOGC members and their families who were affected by the pandemic and an additional $200,000 in scholarships. This was only possible because many in Heart of God Church rose up to give generously. Thank you for your giving! We hope these stories of beneficiaries impacted will encourage you and warm your heart.
Stories of beneficiaries
There is a 19-year-old and his younger siblings whose dad had to take on an extra job during the COVID-19 period to make ends meet. They would cut down electricity use and spending, so they had just enough for basic necessities.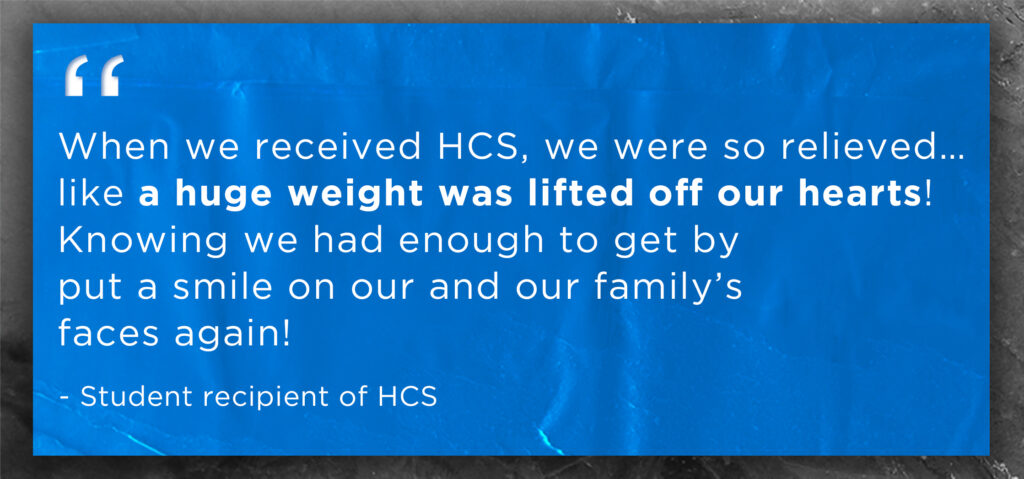 A 17-year-old's mum had to take a huge pay cut due to Circuit Breaker and her dad is unable to work due to a medical condition. Her internship was also suspended, so the family barely had any income.
One university student's mother is a fitness instructor. When all the gyms closed, she suddenly lost her only source of income. With months of Circuit Breaker ahead, they were scrambling to find ways to survive.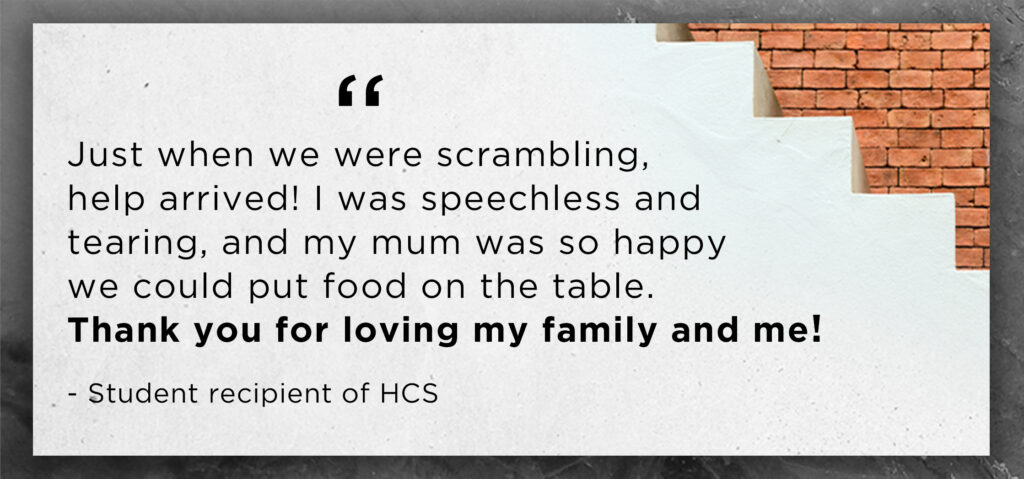 Another university student comes from a single-parent family and they lost their main source of income when Circuit Breaker hit. She and her siblings could only rely on their dad's savings to pay for school and all their daily expenses.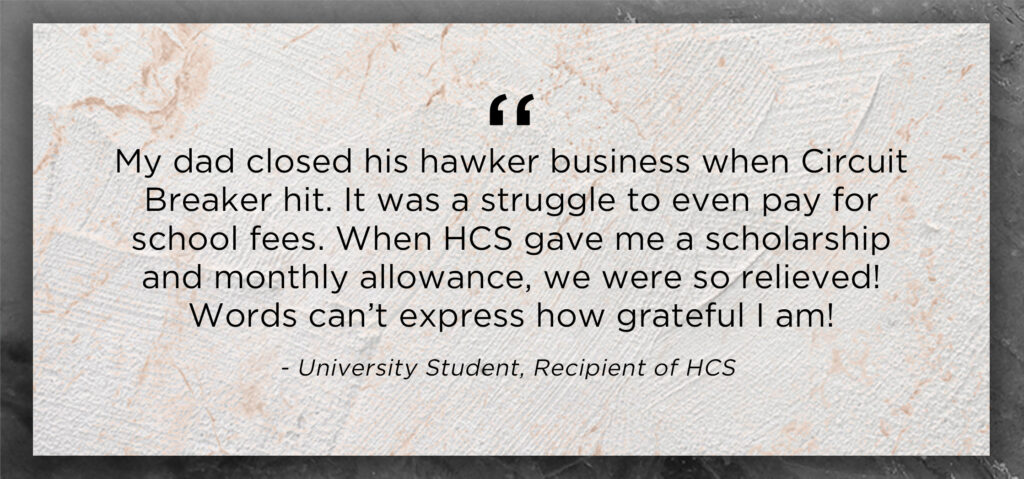 There is a student in university and his family had to survive on very little since both his parents' jobs were hard-hit by Circuit Breaker.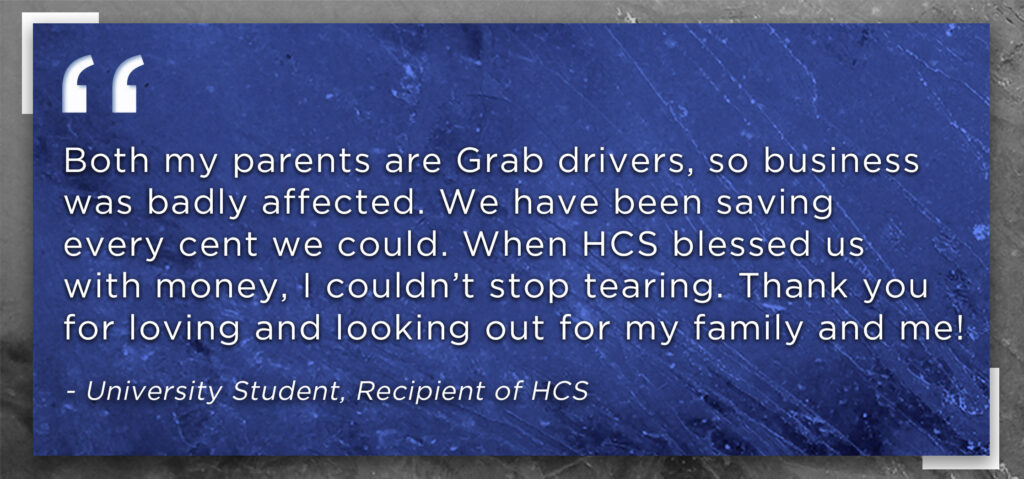 Many sectors were badly affected by the COVID-19 situation. The performing arts and food & beverage industries were especially hard-hit. There is a freelance actor who had little to no income for months and did not qualify for any government grants, leaving him to live off his savings alone.
These stories are just snapshots of the many lives impacted. Heart of God Church, thank you for your generosity! It has made a world of difference to these young people and their families.
To learn more about HCS and how you can make a contribution, visit our website.
You May Also Like