New Addition to Life Skills Development Track Amid COVID-19: Roadmap to Resilience

2

min read
By: Shannon L.
Implemented as a measure to curb social interaction due to the COVID–19 pandemic, the "Circuit Breaker" is synonymous with another term – "Cabin Fever". But this global crisis has also affected everyone – not just physically and financially, but mentally too. So, while in the works for years, the Roadmap To Resilience course saw an early release for a time like this. 
Funded by Heart of God Church and developed by clinical psychologist Dr Robi Sonderegger, the 11-session course is designed to help members develop strong mental health. While any package like this will easily set you back hundreds of dollars – the church made it available free for all HOGC members.
"I found it useful. I think it puts things into perspective", explains new mom and HOGC member Wei Li after going through the course. Indeed, with its focus on education and practical action, the aspiration is for members to be able to feel empowered to take greater ownership of their mental and emotional health through this pandemic.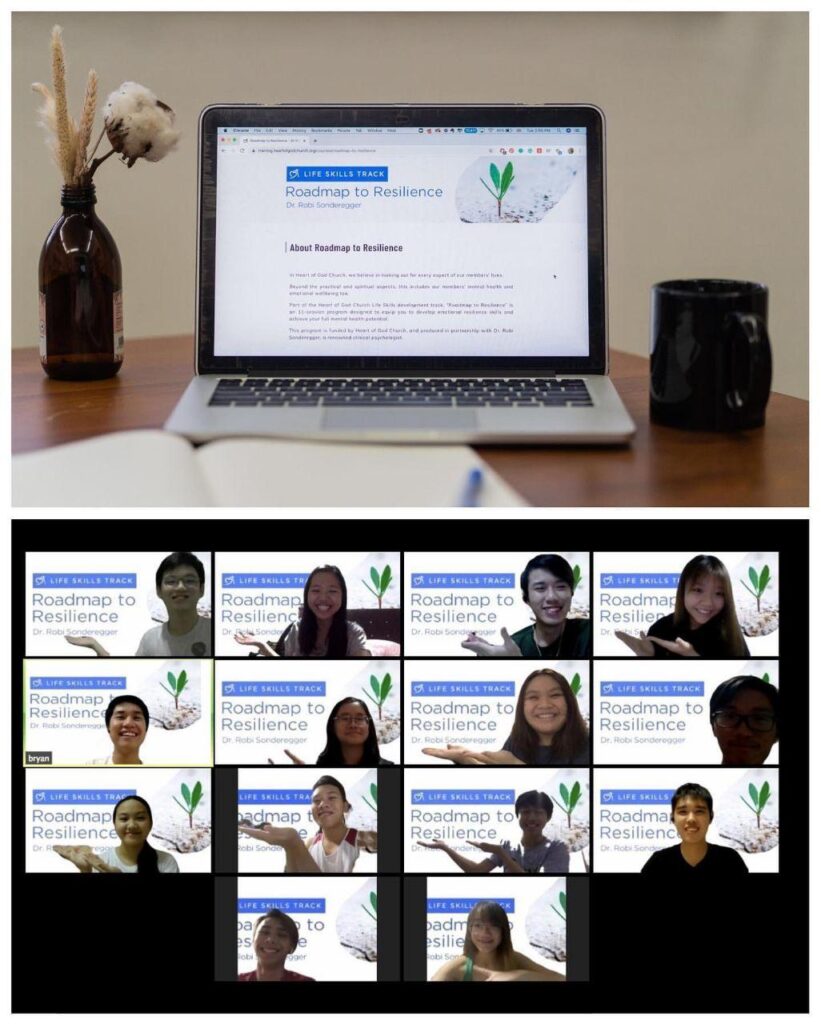 Best done together with a Connect Group, the course enables sharing of thoughts with other members after each session. Honest sharing and having a sense of togetherness by doing the course via Zoom, is also core in making the course even more effective.
"I like that we end off each session with the positive atmosphere that is so HOGC!" says Alissa, who has been attending church prior to the crisis for 6 months. True to Alissa's observation is that in the young families' connect groups (where this author is from), scripture helps us see things in a different light.
Isn't it true that sometimes, a little faith and encouragement might be all we need in difficult times? I'm thankful that our church looks out for people in a holistic manner – spiritually and mentally. Let's emerge stronger!
You May Also Like