Hearing John Bevere Preach At Heart Of God Church

2

min read
By: Sabrina C.
It was surreal listening to international speaker and best-selling author, John Bevere, as he shared his message in Heart of God Church (Singapore) back in February earlier this year. He and his wife, Lisa Bevere, founded Messenger International in 1990. Together, they have published close to 40 books and given more than 30 million translated resources to pastors and leaders in over 100 developing nations to equip them in their ministries!
In one of the services with John, he shared that though adversity will come around, God will arm us with the strength to overcome whatever we're facing. In another service, John shared from an excerpt of his book 'The Fear of The Lord'.
One quote that deeply impacted me:
"It is ourselves, not God, that determines how close we want to be with God…friendship with the Lord is reserved for those who fear Him."
I remember just sitting in that service feeling challenged to draw closer to God and to have the fear of the Lord in my heart. The atmosphere of the presence of God that day was an unforgettable one.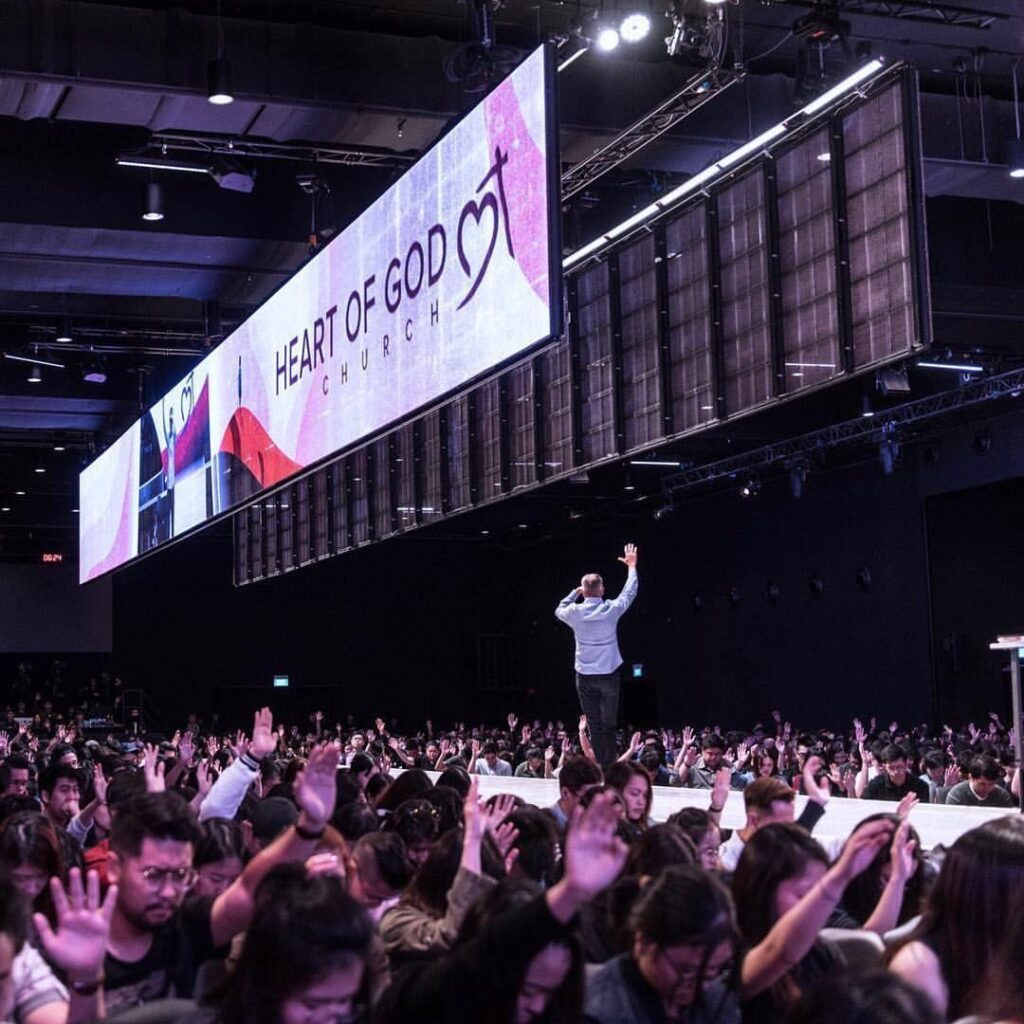 Listen to John Bevere preach in Heart of God Church (HOGC) for yourself! Here's a snippet of "God, Where Are You?!". Parts 2 & 3 are also available on our HOGC YouTube channel!
Thinking back to the services we've had with John Bevere every year, it always leaves me feeling more inspired to draw closer to God and His Word. Our Senior Pastors, Pastor Tan Seow How and Pastor Cecilia Chan always speak so highly of John and the impact he makes in our church. I'm definitely looking forward to the next time he comes by again!
You May Also Like