HEART OF GOD CHURCH IN MINECRAFT

3

min read
100 man-hours, 14 creative young individuals, 1 massive project. The goal was to build a replica of Heart of God Church in Minecraft , a game in which friends can come together to build anything… with blocks.
By: T. Juen Han & S. Zhen Wei
No in-person church visits? "No problem," says the team of 14 youths who recreated Heart of God Church in Minecraft! Read on to find out what they did and how.
100 real-life hours, 14 creative young individuals, 1 massive project. The goal was to build a replica of Heart of God Church in Minecraft. The video game, which was released in 2010, has been seeing a resurgence of popularity recently – particularly among youths.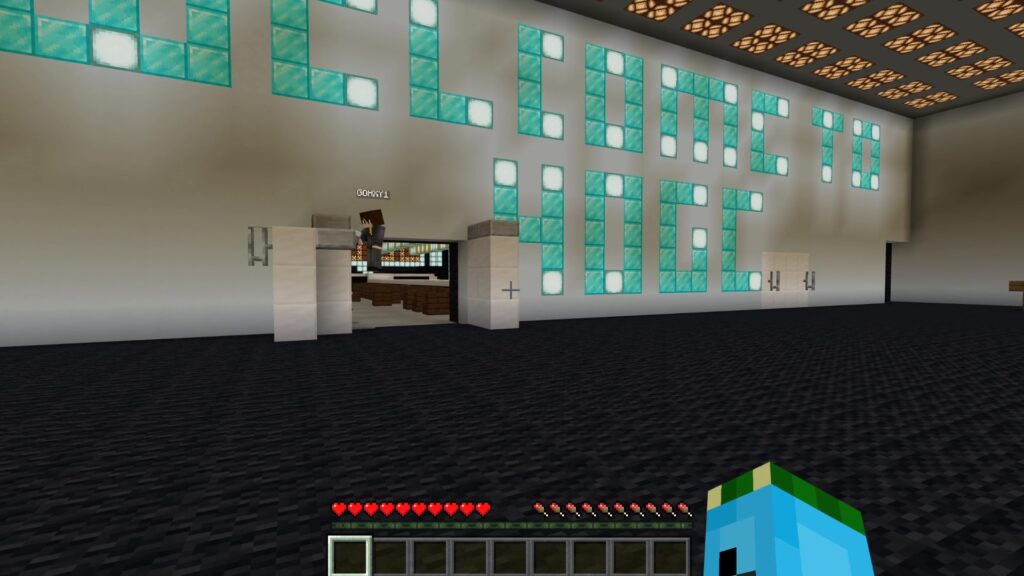 This gave Marcus, one of the 14, the idea to build the church within the game, especially with the recent circuit breaker in Singapore. Him and his friends thought – if they could not bring their friends to church, they could bring the church to their friends.
"My motivation was to bring church to our friends because many of them who have only recently joined us for online services after we decentralised have never seen our auditorium, Imaginarium (IM) in real life. Who knows when they would be able to do so? That is why I wanted a platform which could be used to give our friends a tour of IM." – Marcus, Chief Architect on Minecraft Imaginarium
After the team of 15-18 year-olds was assembled, they got to work immediately. Over countless Zoom calls, the 14 worked as a team and built together. Some were Chief Architects, others were in charge of building the lights and screens, while the rest worked on powering them up with the game's Redstones. "It felt like a construction firm sometimes," they joked.
After 100 hours of destroying and placing blocks, choosing the right colours for every corner, and putting up decorations, the project was finally completed! Check out the stunning end product below.
"Hearing all the stories of how everyone's friends were blown away by how IM looks and even some of them wanting to step into church in real life after the circuit breaker gave me a sense of fulfilment. All the hours were worth it." – Marcus
"My favourite part of the process was us coming together as a team and building IM together. I heard many stories about how this project has impacted many people from youths to university students… especially because a lot of them miss coming to church too. It was definitely worth the 100+ man-hours!" – Henry, Redstone Genius
"I feel super thankful that people loved it! Ha ha, though it took quite a lot of time, it was all worth it especially seeing how people who have NEVER been to church before are now excited to go to church!" – Alicia, Minecraft Architect
Truly, just as how our pastors, Pastor Tan Seow How and Pastor Cecilia Chan have always taught us – youths CAN do great things!
You May Also Like